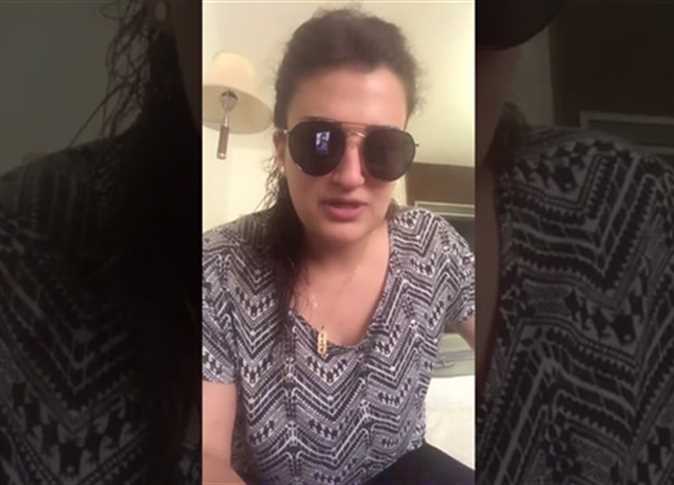 Lebanese tourist Mona Mazbouh on Friday apologized for her offensive comments towards Egypt, and has stated she would love to return to the country someday.
Egyptian authorities deported Mazbouh back to Lebanon on Thursday after suspending her one-year prison sentence for "defaming the Egyptian people".
"I thank the Egyptian police and the Interior Ministry, they appreciated my mother's health condition and treated us respectfully, as well as the Lebanese Foreign Ministry and the Lebanese consul in Egypt," Mazbouh said in a video on twitter on Friday.
She apologized for rude comments towards the Egyptian people, stating that it was a reaction to an unfortunate situation.
Mazbouh was arrested at Cairo Airport back in June after a video of her calling Egyptians "beggars", "conmen" and "prostitutes" went viral.
She lamented how she was treated, claiming she was frequently "harassed by taxi drivers and men in the street". She also expressed her disgust at the standards of Egyptian restaurants and insulted President Abdel Fattah al-Sisi, remarking that the country "deserved what its president was doing to it".
The prosecution accused Mazbouh of "spreading false rumors that aim to harm society and insult religion, as well as creating inappropriate content and displaying it through her Facebook page."
Police were first notified to Mazbouh's case after she was reported by lawyer Amr Abdel Salam. In his complaint Salem said that the video angered many Egyptians, and her insults were a defamation against them.
While some online defended her right to express herself others were furious, and a hashtag calling to report Mazbouh to the General Prosecutor went viral in Egypt.
Edited translation from Al-Masry Al-Youm