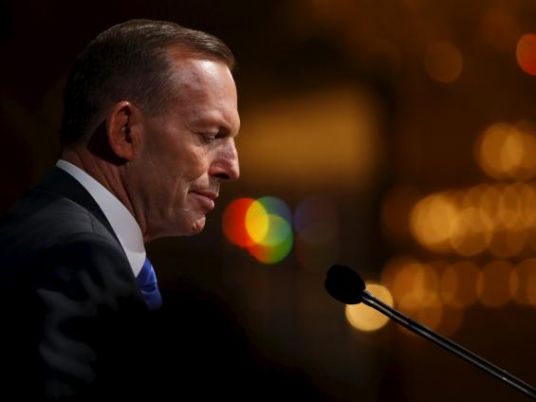 Lebanese authorities are expected to decide soon on whether a four-member Australian film crew will face charges in connection with a plot to kidnap two children in a child-custody dispute, Australia's foreign minister said on Saturday.
Lebanese police have detained the four Australians and accused them of involvement in the kidnapping of the two children from their Lebanese father on behalf of their Australian mother.
"At this stage we understand they are still being held in detention and the question of charges is an issue that will be determined shortly," foreign minister Julie Bishop told reporters.
The crew members were making a film about the mother's efforts to recover her children for the Australian current affairs show "60 Minutes".
"I cannot understate the seriousness with which the Lebanese authorities are viewing the case but we're doing all we can to maintain contact with all of the parties involved," Bishop said.
The Australian mother was also in detention in Lebanon, media has reported.
"Given the sensitivities of this case and the fact children are involved, we are handling this very carefully," Bishop said.
Lebanese Interior Minister Nohad Machnouk was quoted on Thursday as saying the crew were "involved in abducting the two children and detained in respect of their participation in the kidnapping operation".
CCTV footage broadcast on Lebanese TV had appeared to show the two children, who the father said were aged five and three, being bundled into a car by several attackers on a busy street in southern Beirut. The children's grandmother told media she had been hit on the head with a pistol during the abduction.
Lebanese media reported on Friday that Brisbane woman Sally Faulkner had been detained and her children returned to their father.