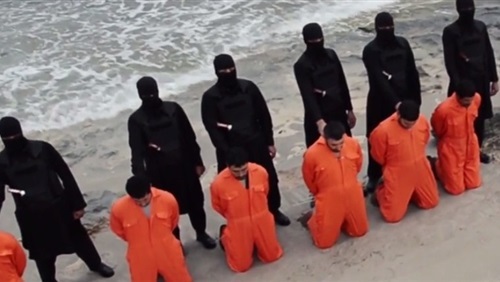 Libya's Public Prosecution announced on Thursday that the perpetrators of the kidnapping and beheading of 21 Copts in February 2015 have been arrested after authorities identified the location of the beheaded Egyptian Copts in Sirte, Libya, al-Wasat news online reported.
The Egyptian prosecution had referred 20 people in 2016 to court for forming a terrorist cell affiliated to the Islamic State group in Libya, saying that a number of the defendants had been involved in the beheading of the 21 Egyptians.
The defendants face accusations of committing acts of "violence and vandalism, resisting authorities and possession of firearms, which led to threatening public security."
The defendants agreed with leaders of the Islamic State in Libya to establish a group based in Egypt's Matrouh governorate, which would embrace the ideas of ISIS, according to Egyptian public prosecution's investigations in 2016.