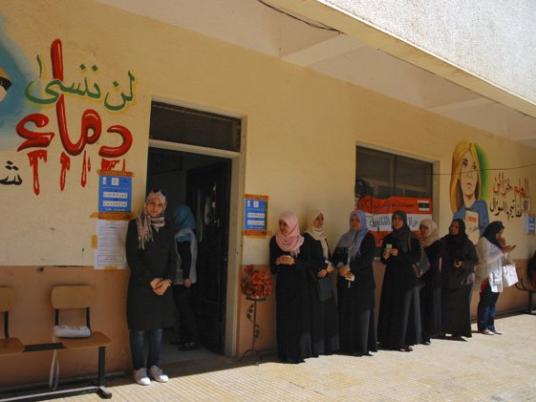 Tripoli's self-declared government said on Tuesday it was stepping down, just less than a week after the arrival in the Libyan capital of a UN-backed national unity government tasked with rebuilding the chaotic country.
It was not clear if the written statement had the full support of all ministers in the self-declared National Salvation government.
But it appeared to mark a step forward for a UN-brokered unity government whose leaders are seeking to establish authority over Libya after years of factional power struggles following the 2011 fall of autocrat Muammar Gaddafi.
Western powers are counting on UN-backed leaders to tackle the threat from Islamic State militants exploiting Libya's anarchy, stem migration across the Mediterranean, and rescue the country's finances by restoring oil production.
Unity government leaders arrived by ship from Tunisia last Wednesday, after the National Salvation government closed Tripoli's air space to prevent them from flying in, and have been operating from a heavily guarded naval base in the capital.
The National Salvation government statement came after a number of ministers met to prepare a peaceful handover of power, a Justice Ministry official said. It carried the stamp of the government, although it bore no names or signatures of ministers.
"From our belief in giving priority to the homeland and saving the blood of Libyans … we inform you that we are stopping our work as an executive power, as the presidency, deputies and ministers of the government," it said.
The National Salvation government was installed after a coalition of armed groups supporting it won a battle for control of Tripoli in 2014 and reinstated a parliament known as the General National Congress (GNC).
A rival parliament and government, backed by a competing coalition of armed factions, moved to eastern Libya.
The new Government of National Accord (GNA) emerged from a UN-mediated deal signed in December by figures from both sides of Libya's political divide.
The GNA has faced opposition from hardliners in both the east and west, and has yet to win formal approval from the internationally recognized parliament now based in the east.
But it is being protected by some of the key armed brigades in the capital and has been working with the Tripoli-based National Oil Corporation and central bank to chart an economic recovery.
Earlier on Tuesday, nearly 70 members of the GNC held a session in Tripoli where they voted to formally adopt the UN-backed deal.
They said they were forming a body called the State Council, which the UN-backed agreement envisages as a higher chamber made up of former GNC members.
It was not clear the move would have any legal impact, given the absence of many GNC members and the fact the eastern parliament has not formally endorsed the deal or the GNA.
A minority of GNC members who oppose the UN-mediated deal also met, and declared the declaration of the rival GNC grouping to be "illegal".