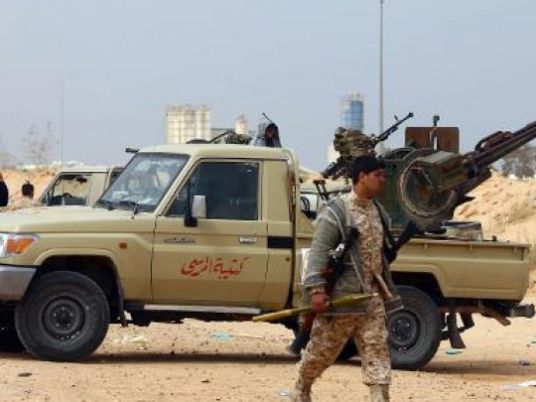 The Libyan government said in a letter Thursday evening directed to the UN Security Council that at least 30 civilians were killed, addition to hundreds wounded by the Islamic State in the city of Sirte.
The letter was submitted by Libya's delegate Ambassador Ibrahim Dabbashi and tackled the dangerous situation in the city of Sirte.
The government cited crimes committed by the IS especially in the Third Neighborhood of Sirte, and other cities on Wednesday.
The letter deprecated what it called the negative attitude of the international community and UN Security Council toward protecting civilians.
Edited translation from Al-Masry Al-Youm