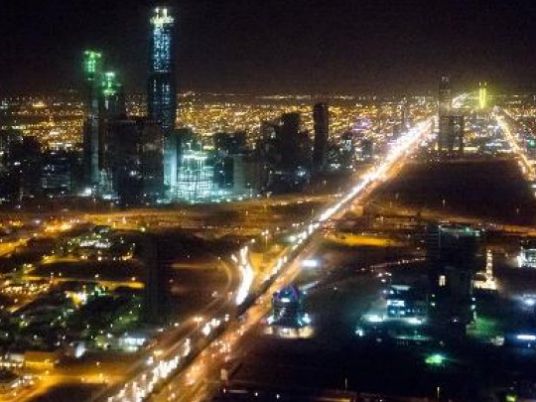 Social media are turning Saudis into "electronic potatoes" and contributing to unhealthy lifestyles which leave one in four at risk of suffering a heart attack over the next decade, experts said Friday.
Researchers calculated the 10-year risk of a heart attack for more than 4,900 urban Saudis with no history of heart disease.
Most of them were aged 20-40 and more than half were women.
One-quarter of the subjects were diabetic, which had a major impact on risk, said the European Society of Cardiology, which is participating in the conference and issued a statement on the findings.
"Diabetes doesn't occur in isolation. Diabetic individuals had a significantly increased prevalence of other risk factors such as obesity, hypertension, smoking and dyslipidemia," or high cholesterol, said Muhammad Adil Soofi, lead author of the study and a cardiologist at Prince Salman Heart Centre.
"As a result of the high level of risk factors, 26 percent of participants were at high risk of having a heart attack or dying from a heart attack in 10 years," the statement said.
Soofi's research was presented at the Saudi Heart Association's (SHA's) 26th annual conference, which runs until Monday.
In the statement, he said urbanisation, lack of education and Westernisation could be to blame for the unhealthy lifestyles of young Saudis.
"They eat more fast food and deep-fried items and on top of that do not exercise," he said.
In Saudi Arabia and other Arab states of the Gulf, healthy lifestyles are rare, said Hani Najm, the SHA vice president.
"Young people's addiction to smart phones and social media has turned them into electronic potatoes, today's version of the couch potato.
"They have zero intention of being physically active," Najm said, calling on governments to provide free indoor gyms and green spaces for exercise.
On February 28, Riyadh is to hold its first publicly organised run, over a five-kilometre (three-mile) route, to promote a more active lifestyle.
In Qatar, another energy-rich Gulf state, more than a million workers were given a day off work Tuesday to take part in a nationwide day of sport amid growing concern at obesity levels.