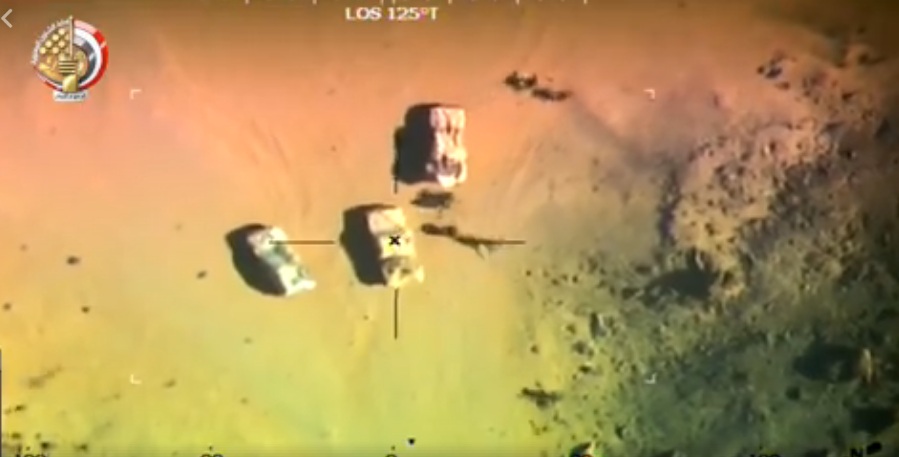 A militant group called Ansar al-Islam claimed responsibility for an attack in Egypt's Western Desert that killed several policemen last month, it said in a statement on Friday.
The newly emerging group did not give evidence for its claim for the Oct. 21 attack, made via an online statement.
Three security sources said at the time that at least 52 police officers and conscripts were killed when their patrol came under attack. The interior ministry rebutted that claim the next day, saying only 16 policemen had been killed.
"We have started our jihad … on the borders of Cairo and were victorious against the enemy's campaign," Ansar al-Islam said, indicating this was its first attack. The statement was carried by another group called Guardians of Sharia.
The statement appeared to be introducing the group to the Egyptian public, listing reasons it decided to take up arms against President Abdel Fattah al-Sisi's administration.
Ansar al-Islam said it captured an officer and that the Egyptian air force struck them 11 days after their attack. The air raids killed several of its members, the group said.
The group urged Egyptians to join their fight against the government and said they had released all conscripts they captured, implying it was specifically targeting officers.
Egypt has fought an Islamic State insurgency concentrated in the northern part of the Sinai peninsula since Sisi led the military overthrow of President Mohamed Mursi of the Muslim Brotherhood in 2013. Hundreds of members of security forces have been killed.
The vast Western Desert where the Oct. 21 attack took place has long been a security headache. Arms flow across the border with Libya, where militant groups have found shelter since the country descended into chaos after the fall of Muammar Gaddafi in 2011.