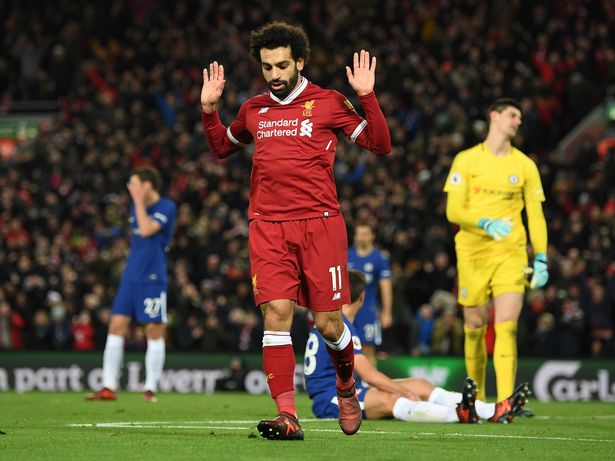 Liverpool continued its strong performance in the Premier League this season with a 2-1 victory over Chelsea in the 2019-2020 season, confirming its lead in the Premier League table with a sixth successive victory.
The two teams played the match at Stamford Bridge, Chelsea's' stronghold.
Liverpool successfully topped the table after increasing their points to 18, making up for their recent European defeat by Napoli 2-0 in the first round of the group stage of the Champions League.
Chelsea's performance at the local and European levels was negative, and its loss to Liverpool followed its loss to Valencia in the Champions League, causing the Blues to rank in the 11th place in the Premier League with eight points.
After the Chelsea victory, Liverpool became the first team to score more than one goal in 15 consecutive Premier League games since Manchester United in 1958-1959 when it set a record of winning 22 consecutive games.
It is also become the first team in the history of the Premier League to win its six opening games for two consecutive seasons, as well as to achieve the seventh consecutive victory outside Anfield in the English Premier League for the first time in the history of the club.
The Chelsea match victory was coach Jurgen Klopp's 150th Premier League match with Liverpool and his 92nd win.
Thirteen goals were scored against Chelsea in the first six rounds of the Premier League for the first time in its history.
Chelsea failed to win at home in four games at Stanford Bridge Stadium this season after falling to a draw against Leicester City and Sheffield United in the Premier League, before losing to Valencia in the Champions League and then finally to Liverpool on Sunday.
Mohamed Salah did not provide a strong performance during this match, although he made the first goal in from a fixed strike on the borders of the penalty area.
During 89 minutes, Salah did not shoot at the opponent's net, and touched the ball 53 times.
The accuracy of his passes was 68 percent and he received an average rating of 6.3 during the Chelsea match, al-Watan reported.