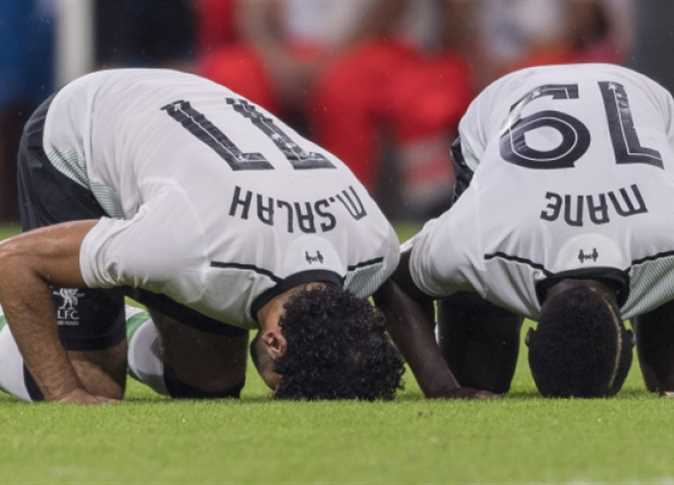 Liverpool FC has dedicated a room inside its training headquarters in Melwood to allow players like Mohamed Salah and Sadio Mane to practice their religious rituals.
The room is akin to the multi-faith room in Anfield, which is accessible for fans by the Main Stand from up to five hours before kick-off at every match according to the Liverpool Echo newspaper's report on Sunday.
The newspaper wrote that the room in Melwood is used by duo Salah and Mane to pray, frequented by Dutch Georginio Wijnaldum for reading and meditation, and privately used by other players.
Liverpool chose not go to matches early to allow its players to pray and practice whatever rituals they wanted before heading to the stadium, the newspaper wrote, factoring this into the team's preparations for the matches such as the massage period and the warm-up period.
The report said that while Salah and Mane never asked to change the timing of going to the matches, they put their religious rituals as their most important preparations for the matches.
Edited translation from Al-Masry Al-Youm