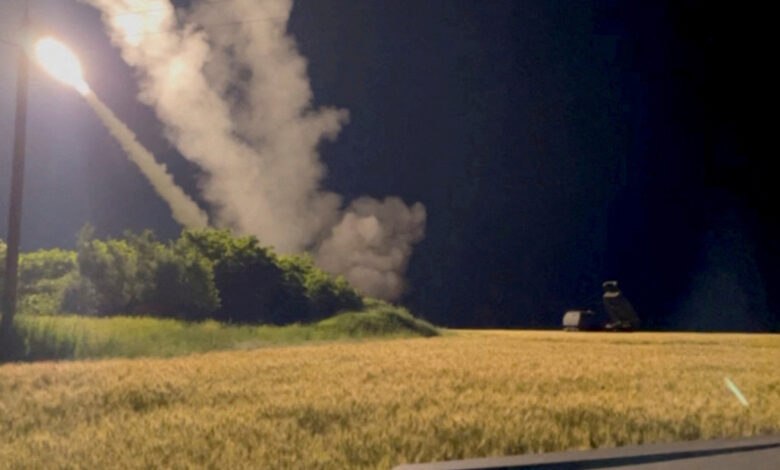 The southern city of Nikopol suffered shelling on Ukraine's Day of the National Flag on Tuesday, a local official said, adding that people should avoid mass gatherings on Tuesday, Wednesday and Thursday.
Yevhen Yevtushenko, the head of the district military administration in Nikopol, which is across the Dnipro River from the occupied Zaporizhzhia nuclear power plant (NPP), said people should stay away from open areas and infrastructure facilities.
Ukrainian President Volodymyr Zelensky and other officials have warned that Moscow may carry out intense attacks, including missile strikes, to coincide with Ukraine's Independence Day on Wednesday.
Russian forces "congratulated the city of Nikopol on Flag Day by shelling its territory with barrel artillery and MLRS [Multiple Launch Rocket Systems]," Yevtushenko said.
Bolstered Russian presence: Meanwhile, Energoatom, Ukraine's state-run nuclear power operator, claimed the amount of Russian soldiers and equipment at Zaporizhzhia nuclear power plant is increasing.
"Yesterday, August 22, 2022, the occupiers additionally brought two armored personnel carriers and six special trucks to the repair zone of the NPP," Energoatom said Tuesday.
"In total, over 40 units of military equipment are now stationed on the territory of the plant. There are 16 military vehicles near the first power unit, and seven near the second. The occupiers drove another 12 pieces of equipment under the overpass," it added.
"In addition, the Russians have added a considerable number of "strong" orcs [soldiers] to their ranks, some of them wearing masks," added the agency.
Some background: Kyiv has repeatedly accused Russian forces, which seized the plant in March, of storing heavy weaponry inside the complex and using it as cover to launch attacks, knowing that Ukraine can't return fire without risking hitting one of the plant's six reactors, which would spell disaster.
Moscow, meanwhile, has claimed Ukrainian troops are targeting the site, which is the largest complex of its kind in Europe.
Both sides have accused the other of threatening nuclear terrorism.
On Friday, United Nations Secretary-General Antonio Guterres said that electricity generated at Zaporizhzhia belonged to Ukraine, following reports that the Kremlin could divert electricity produced at the plant to Russian-occupied parts of Ukraine.