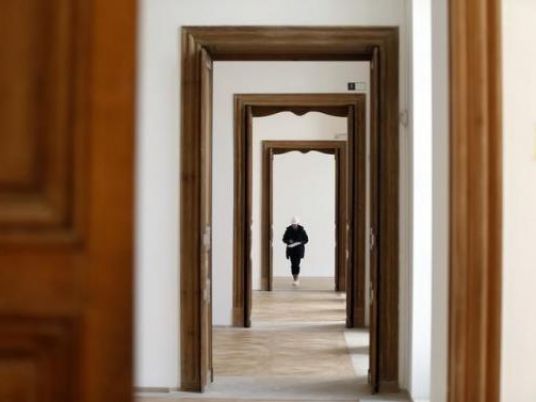 London is launching a major photography fair this week as it vies with Paris for dealers, collectors, and devotees.
Photo London runs from May 21 to May 24 at Somerset House and hosts more than 70 galleries from around the world offering works including a set of 1967 Beatles portraits by Richard Avedon and a 1965 Diane Arbus shot of a couple on a park bench.
The event is half the size of France's Paris Photo, Europe's largest photography fair, which drew 143 galleries to the Grand Palais last November, and has an offshoot in Los Angeles.
Photography sales are on the rise worldwide, surging 36 percent to $50.7 million in 2013 at Christie's, Sotheby's and Phillips, according to the ArtTactic research firm. Sales dipped 3 percent last year but Sotheby's set a record in December, selling a single-owner collection for $21.3 million.
The overall figure is still only a fraction of the record 51 billion euros ($57 billion) in art sold globally last year, much of it in London, according to European Fine Art Foundation data.
"London fell in love with contemporary art in a very big way, and that's where the collecting preferences tended to be," Photo London's director, Michael Benson, said.
"People still collect contemporary art in huge numbers, but there is a feeling that it's gone as far as it can go, that photography is an interesting new avenue to pursue."
Photo London also has non-commercial events programmed, such as an exhibition of rarely seen prints from the Victoria & Albert Museum's photography collection.
Paris Photo's artistic director, Christoph Wiesner, said France was historically more fertile terrain because a trio of French photographers – Henri Cartier-Bresson, Jacques-Henri Lartigue and Robert Doisneau – popularized photography hugely.
Today, he said, there was room for both fairs. Just as Frieze Art Fair "managed to create new appetite" for contemporary art at its launch in 2003, Photo London will do the same for photography, he said.