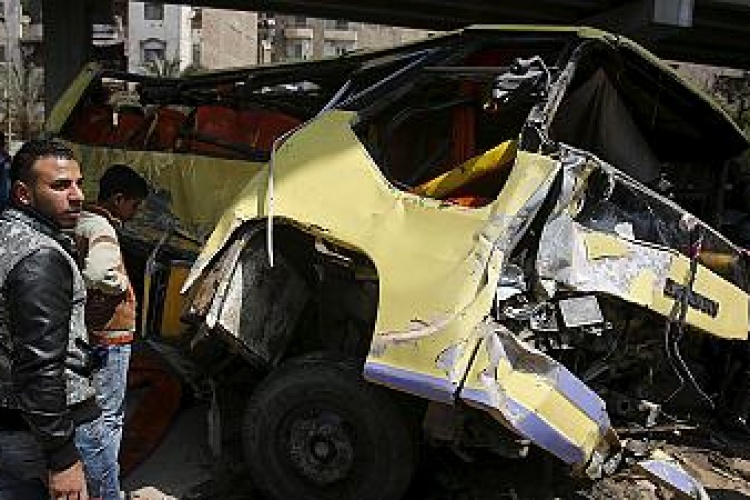 Four persons died and another were 19 were injured with fractures, bruises and abrasions due to the collision of a lorry with a private company bus at the entrance of 10th of Ramadan city in Sharqiya.
Ambulances transferred dead and injured bodies to the Belbeis Central Hospital.
Police gave a field report on the case to the prosecution for investigations of the driver.
Director of Critical and Urgent Care in the Directorate of Health Essam Farahat clarified that he transferred five cases into the educational Ahrar hospital in Zaqaziq city.
The hospital performed surgery on two persons in the orthopedic department.
Farahat pointed out that all injured persons left the hospital following treatment.
Egypt's Central Agency for Public Mobilization and Statistics (CAPMAS) reported that car accidents have declined by 23.6 percent, recording 8,480 accidents in 2018 compared to 11,089 accidents in 2017.
CAPMAS credited the decreasing rates of car accidents to improved roads across the country.
CAPMAS added that accidents in 2018 left 3,087 people dead, 11,803 injured and 13,441 vehicles damaged.
The human element was the main cause of accidents, accounting for 76.8 percent of total accidents in 2018, followed by vehicles accounting for 15.7 percent and the environmental element accounting for 2.7 percent.
Edited translation from Al-Masry Al-Youm