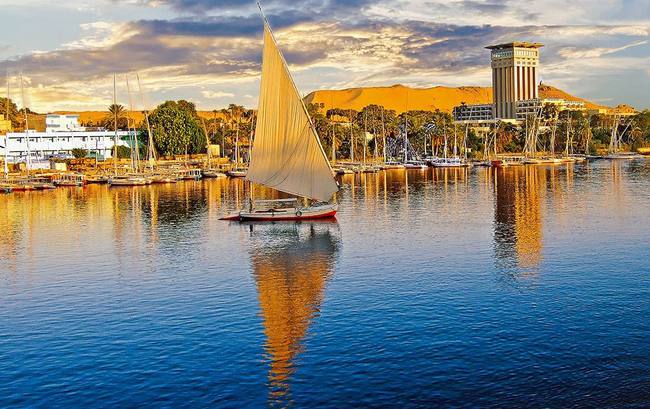 Thursday and Friday's forecast include decreasing temperatures and cooler weather across Egypt.
A light morning mist is expected each morning over Cairo, the Delta Governorates, and the northwest coast will affect visibility, with fog rolling through the northeastern coastal cities.
Moderately warm weather is expected during the daytime on Thursday and Friday in the north coast, while moderately hot weather will prevail in Cairo and the Delta Governorates.
Hot, dry weather is predicted for northern Upper Egypt and South Sinai, with very high temperatures remaining in southern Upper Egypt.
Steady winds will blow throughout the day in Cairo, with a stronger gust expected to raise sand and dust in northern Upper Egypt.
Powerful winds in South Sinai will likely disturb maritime navigation in the Red Sea and Gulf of Suez.
Thursday high temperatures and humidity averages:
Cairo: 31C, 25-75 percent humidity
Delta Governorates: 31C, 28-80 percent humidity
The North Coast and North Sinai: 29C, 45-85 percent humidity
South Sinai and the Red Sea mountains: 34C, 30-60 percent humidity
Northern Upper Egypt: 36C, 22-50 percent humidity
Southern Upper Egypt: 39C, 14-30 percent humidity
Friday high temperatures and humidity averages:
Cairo: 30C, 25-70 percent humidity
Delta Governorates: 30C, 28-75 percent humidity
The North Coast and North Sinai: 29C, 45-85 percent humidity
South Sinai and the Red Sea mountains: 33C, 30-60 percent humidity
Northern Upper Egypt: 33C, 22-50 percent humidity
Southern Upper Egypt: 37C, 14-30 percent humidity
Edited translation from Al-Masry Al-Youm