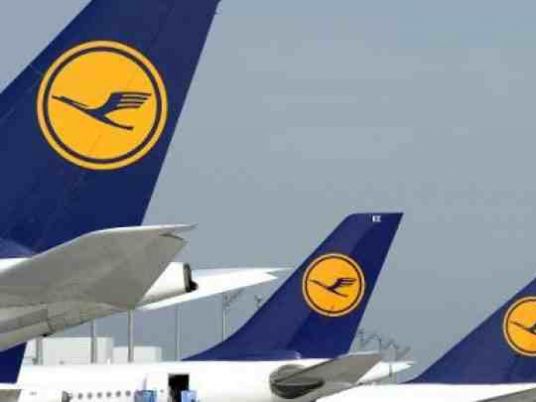 The German airline Lufthansa backtracked on its decision to suspend flights to Cairo, announcing their resumption on Sunday after the cancelation of one flight that was scheduled to take off from Frankfurt airport on Saturday.
This came after British Airways announced its suspension of flights to Cairo for the next seven days due to security concerns. The British company said it made the decision "as a precautionary measure to allow for further assessment."
Chairman of the Egyptian Civil Aviation Authority Sameh Hafny said that the authority received two notices from British Airways and Lufthansa German lines stating the suspension of flights to Cairo for security reasons.
The Aviation Ministry developed a plan to use larger models of EgyptAir aircrafts for its UK flights to accommodate the largest possible number of passengers. Passengers will still be present at the airport because of the cancellation of British Airways flights, Hefny said.
He added that Egyptian airports provide security measures in accordance with international civil aviation regulations and have undergone many international inspections that have praised their standards.
The Civil Aviation Authority will contact the British airline to find out the reasons for the suspension of flights and to discover the nature of the information they received, he added.
Cairo Airport received over the past month thousands of African football fans who attended the Africa Cup of Nations without any security disturbances, according to Hefny.
Edited translation from Al-Masry Al-Youm