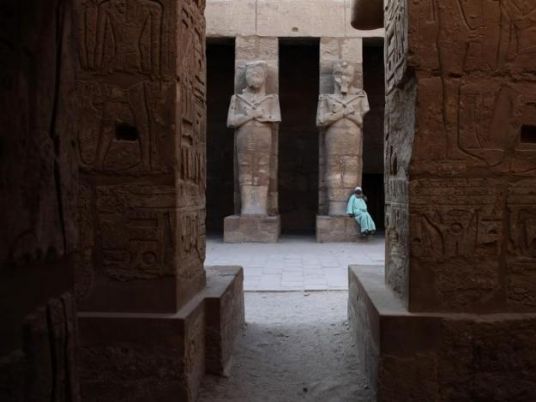 Workers in the tourist and antiquities' sectors will celebrate an astronomical phenomenon where moonlight aligns on an Upper Egyptian ancient temple on Friday.
The alignment will occur at the temple of Khonsu, the god of the moon in Ancient Egypt, which is located inside the Karnak region, east of Luxor.
Ayman Abu Zeid, an archaeological researcher and the head of a local tourist association, said the event is one of 4,500 astronomical phenomena related to Pharaonic Egypt.
According to Abu Zeid, moonlight will be seeping through the gates of the famous Karnak Temple for the second time in July, with the first instance having taken place on the second of the month, a phenomenon known as the "blue moon".
He explained that the phenomenon is witnessed every three years, and that the first celebration marking it took place in 2012.
Abu Zeid urged Egyptian tourist authorities to make use of such events to attract visitors interested in astronomy and therefore help recover the ailing tourist industry.
Edited translation from Al-Masry Al-Youm