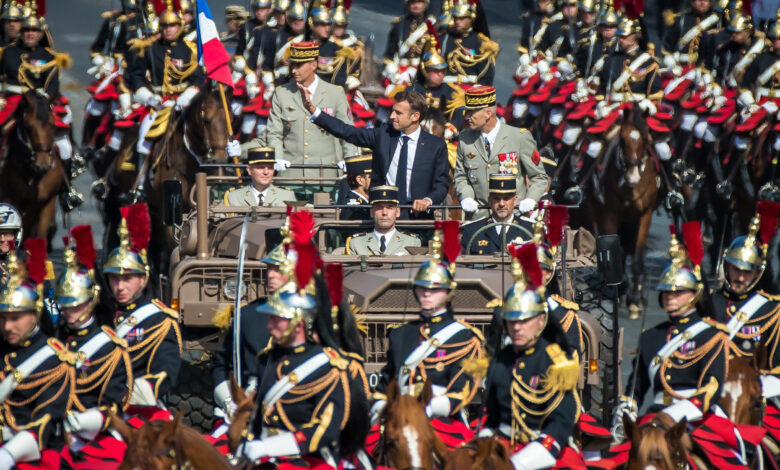 French President Emmanuel Macron asked for "collective sobriety" from his country's residents "to be in a position of consuming less" in the face of gas shortages.
"We are in a so-called hybrid war. So energy isn't a consequence of our sanctions. Russia uses energy as it uses food in fact, as a weapon of war," he said in an interview from the Elysée Palace garden after the traditional Bastille Day parade on Thursday.
Macron said that he would "ask public administrations, big groups, and all those who can to put together a plan now, this summer" to reduce general consumption and save up on gas.
"I think that today we should get ready for a scenario in which we should do without Russian gas in its totality," Macron told France 2 journalist Caroline Roux and TF1 journalist Anne-Claire Coudray.
"This scenario is not theoretical. It is a very harsh scenario, and we should get ready for it," he said.
Macron also sought to reassure the French, saying that "we are currently refilling our reserves to have almost 100% of our reserves back by the fall," also reiterating that France is "not very dependent on Russian gas."
France gets less gas from Russia than some of its European neighbors.
Speaking more generally about the war in Ukraine, Macron said that "we should all prepare ourselves for the fact that it will last," adding that the summer and early fall will "undoubtedly be very difficult."