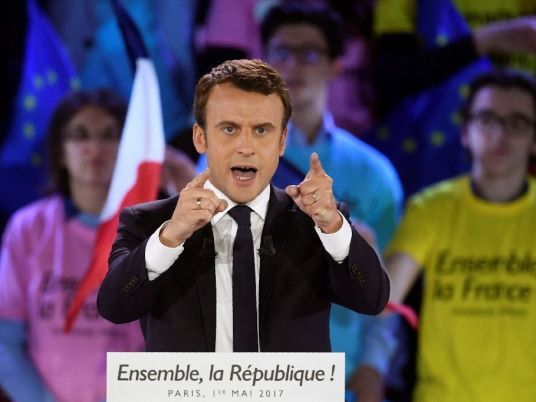 French President Emmanuel Macron undertakes his first trip as commander-in-chief on Friday when he meets troops fighting Islamist militants in Mali where the security situation has worsened despite French intervention more than four years ago.
The Sahel, a politically fragile area whose remote desert spaces spanning from Mauritania in the west to Sudan in the east host a medley of jihadist groups, is seen as vulnerable after a series of attacks in recent months.
That has been brought further to light after a spike in violence across Mali, where the former colonial power intervened more than four years ago to drive out al Qaeda-linked militants who hijacked a rebellion in 2012 by ethnic Tuaregs and attempted to take control of the central government in Bamako.
Macron, a newcomer to international diplomacy, put counter-terrorism at the top of his security priorities during the election campaign, vowing to strengthen support for West African allies.
"Emmanuel Macron made the commitment during the campaign to immediately go and see troops engaged in the fight against terrorism," said a senior French diplomat.
The trip to Gao, where some 1,600 troops are based and where he will also hold talks with Mali's President Ibrahim Boubacar Keita, will reaffirm Paris' engagement, in stark contrast to his predecessor Francois Hollande, who began his term pulling troops out of Afghanistan.
After sending troops to Mali, France has since spread some 4,000 soldiers across the region to hunt down Islamists, while United Nations' peacekeepers have been deployed to ensure Mali's stability.
However, the U.N.'s forces have lacked equipment and resources, making a political settlement between Tuaregs and the government in Mali increasingly fragile and paving the way for Islamists and traffickers to exploit a void in the north of the country.
"Our objective in the short-term is to help the regional armies control their territory, especially the fragile border zones," said the diplomat. "The peace process is not going fast enough even if there is a glimmer of hope."
French officials acknowledge that Paris is likely to have to keep its forces in the region for an indefinite period.
Diplomats said Macron wanted to fine-tune policy to ensure countries were also given more help to develop rather than just focusing on security aspects.
With France shouldering the bulk of European military operations overseas, and in particular in Africa, officials said the trip would also be an opportunity to outline his desire for a greater European role, something that France has been pushing for years, but with few tangible results.
"The Franco-German engine must give Europe impetus to play a bigger role in crucial dossiers such as the African Sahel," the diplomat said.
Report by Marine Pennetier (Gao, Mali); Additional reporting and writing by John Irish; Editing by Phil Berlowitz; Reuters