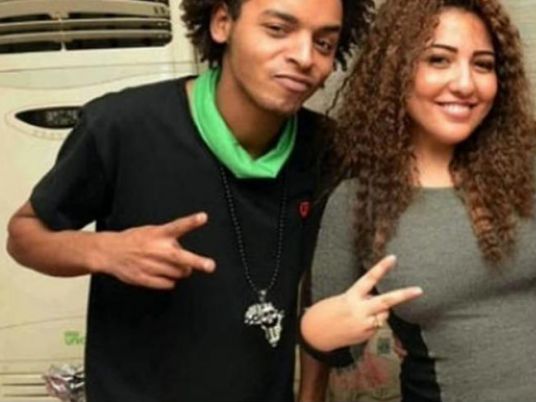 Actor Mai Kassab announced her engagement to the popular singer Mohamed Salah known as Okka.
Kassab directed a message to her fiance saying, "May God make you a good husband and make me a good wife. I love you completely."
"My life is colored in rose. I love my respectable followers very very very much," Kassab wrote on instagram, ignoring negative comments.
Kassab and Okka, who is a member of the band 8%, celebrated their engagement with a number of close friends including other 8% members.
The celebration was held Saturday evening at a cafe in the Mohandiseen neighborhood. They wedding date is set for next January.