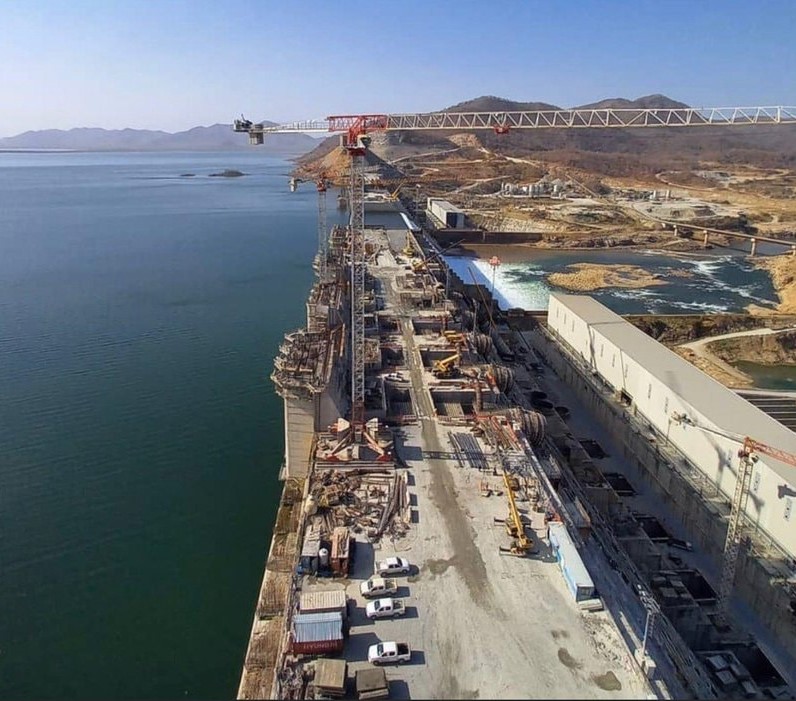 The Nile River waters this year will be stored in Ethiopia.
This will lead to confusion in the distribution of water to Egypt and Sudan, Abbas Sharaky, a professor of water resources at Cairo University, said.
Ethiopia is violating agreements between Egypt and Ethiopia, with the fourth filling of the Grand Ethiopian Renaissance Dam (GERD), as the Ethiopian side considers the Nile river an exclusive Ethiopian right, he added.
The fourth filling is expected to be in the range of 18 billion cubic meters of water, Sharaky added in a telephone interview with "On My Responsibility" program, which is presented on Sada al-Balad channel.
According to Sharaky, 17 billion meters were stored, five billion of which were stored in the third filling.
Sharaky said that Egypt relies on the water coming from the Nile, which is an international river.
"Most of the Nile's waters will be deducted by Ethiopia this year, and there are concerns in Egypt about the quantities of water that Ethiopia is holding," he said.
The Ethiopian dam suffers from huge geological problems which was reflected in the collapse of dams inside Ethiopia, he added.
The international law stipulates consultation and coordination on international rivers to not to harm any party, Sharaky said.
The 2015 Declaration of Principles of the Renaissance Dam stipulated coordination regarding the work of the dam, and Addis Ababa is not committed to consultation, or prior notification which violates the Declaration of Principles.
Egyptian Minister of Irrigation and Water Resources, Hani Sewilam, said on Monday that the Grand Ethiopian Renaissance Dam is putting pressure on Egyptian water resources.
The Ethiopian government announced on August 11, 2022, that it has completed the third GERD filling unilaterally.
It announced the operation of the second turbine in GERD to generate electric power, which comes in light of the tension between Addis Ababa and Egypt, Sudan due to what the two countries consider a negative impact of the dam on their water shares of the Nile River.
Egypt and Sudan say they want a legally binding agreement on operating the dam, while Ethiopia says any pact should be advisory.
Both countries consider the dam a threat to their vital water supplies, while Ethiopia considers it essential for development and doubling its electricity production.
The downstream nations fear possible blows to water facilities, agricultural land, and overall availability of Nile water.
Negotiations over the dam between Egypt, Ethiopia, and Sudan have stalled for years, with the three parties ultimately failing to reach any agreements.
The disputed dam is the largest hydroelectric project in Africa, with a cost of more than four billion dollars.