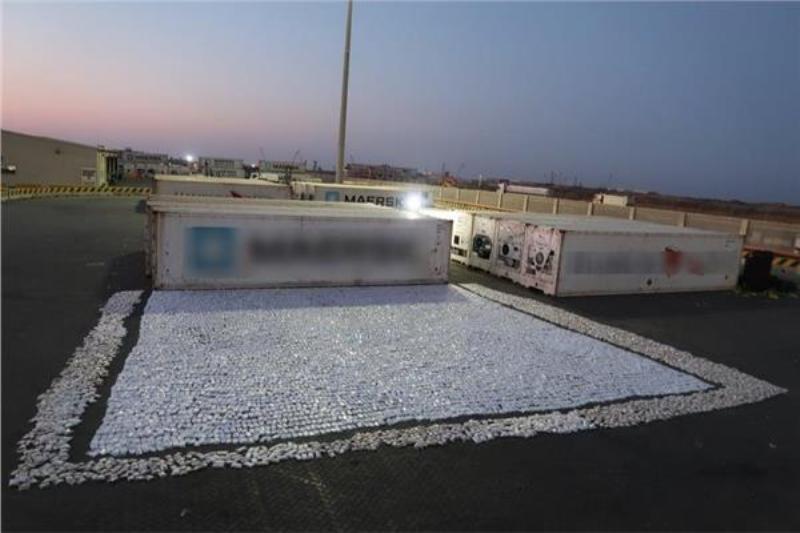 The General Administration for Drug Control and Homeland Security on Saturday managed to seize a container hiding 1,858 packets of Captagon drug within a canned corn shipment in Damietta port.
The shipment came from an unnamed Arab country, and was headed to another country through the Damietta port.
The packets altogether contained 3,251,500 Captagon tablets, valuing LE113,802,500.
Police filed legal measures and referred the case to the public prosecution.
In January Egypt's Cabinet approved a draft law amending some provisions of Law No. 182 of 1960 on regulating the use of drugs and combating trafficking.
The draft amendment comes within the framework of a decisive response to the problem of the spread of narcotics in all forms, especially the new drugs that are not on the international watch lists or the tables attached to the national narcotics law.
Narcotics have recently become a dangerous phenomenon casting a shadow over the Egyptian society in general and youth in particular.