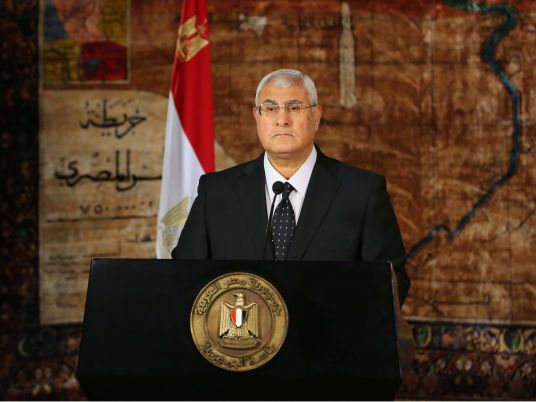 Interim President Adly Mansour said official state institutions, including the Egyptian presidency, stands at an equal distance from both presidential candidates and did not and will not direct citizens to choose a certain candidate.
Mansour stressed in a speech Sunday that he is confident in Egypt's ability to pass through the presidential election scheduled next Monday and Tuesday.
"Our homeland will be witnessing tomorrow and the day after tomorrow, two new days of the epic of democracy for a better future for Egypt and a bright future for its children through the presidential elections, the second step on the roadmap developed by national forces on 3 July last year. I am confident that we will pass it with the the help of God the Almighty," Mansour said.
Edited translation from Al-Masry Al-Youm