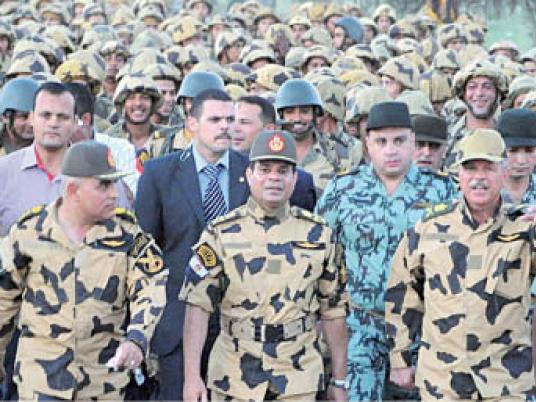 Members of Central Security Forces in Mansoura went on strike Tuesday and protested in front of the CSF headquarters in al-Mazar district.
They are demanding the dismissal of current Interior Minister Mohamed Ibrahim and a new approach to confronting protesters, according to state-run Al-Ahram newspaper's website.
Other policemen including low-ranking officers joined the CSF soldiers' strike and objected to the Interior Ministry's response to demonstrators, which they say has caused tension between soldiers and citizens.
Protesters said they no longer want to be involved in political schemes of minister officials and denounced the deaths of police officers in Port Said.