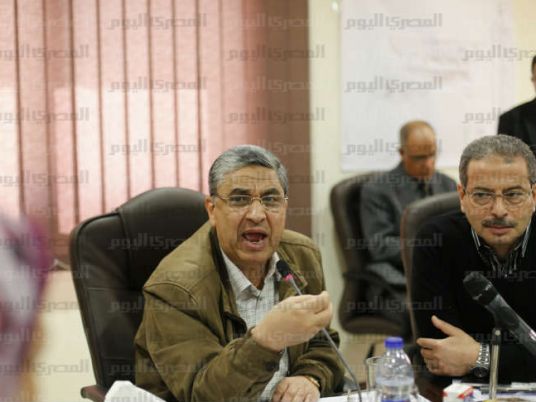 Producers and manufacturers have slammed the recent increase in electricity prices, warning of a "migration of factories" to countries offering cheaper power prices like Saudi Arabia and Jordan.
Egypt's government announced on Monday it will increase electricity prices by up to 40 percent as part of its plan to repair its finances by eliminating power subsidies entirely over the next few years.
The industry figures said electricity prices announced by the government on Monday mean many companies will lose investments in Egypt, at a time when the government is aiming to attract more foreign investment to boost growth.
The power price hike will also cause factories based in Egypt to move to neighboring countries to take advantage of the low electricity prices.
Ahmed Fekry Abdel Wahab, head of FAW Car Limited Company, said many companies are no longer attractive in light of the new electricity prices. Some companies that feed the automotive industry mainly depend on metal forming, which requires high consumption of electricity.
Abdel Wahab expressed fears that increasing prices would affect the government's plans to lure foreign investments and foreign currency. "Egypt still depends on primary factors like energy, workforce and the low price of land to attract foreign investment," he said.
Meanwhile, Hamdy abdel Aziz, head of the Chamber of Engineering Industries, said that the new prices might place Egypt outside the international tariff of energy. He added that several Egyptian factories moved to Arab countries like Jordan and Saudi Arabia, which have low energy prices and sell to regional markets without customs due to free-trade agreements.
"Most of the companies add the increase (in electricity prices) on the final product. During the coming years, the real effect and ability of every manufacturer to endure the increase will become clear," he said.
"Industry is facing several crises, meanwhile affecting the growth rate, which is considered the main issue. According to published data, the industrial growth rate is less than one percent, which is the result of increasing currency prices and interest on loans, in addition to the difficulty of providing land and licensing measures."
Mohamed Hanafy, head of the Chamber of Metallurgical Industries, said that price of electricity provided to factories exceeds the prices suggested by the government's planned increase over five years, which was adopted in 2014 by former prime minister Ibrahim Mehleb.
Edited translation from Al-Masry Al-Youm