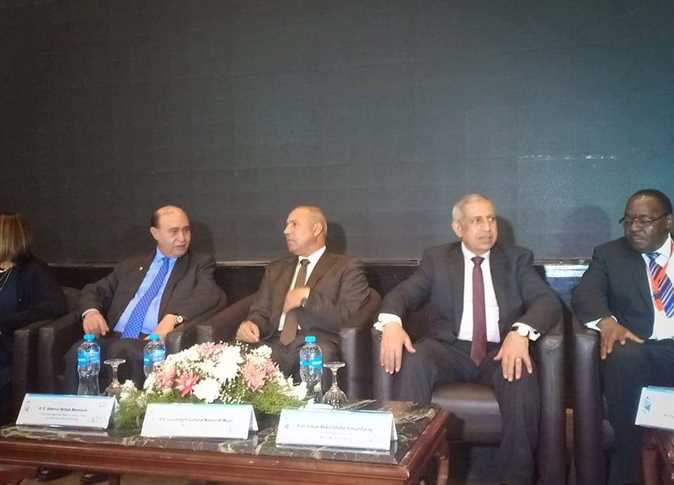 The International Maritime Transport and Logistics Conference (MARLOG 8) launched this morning, organized by the Arab Academy for Science, Technology and Maritime Transport in Alexandria under the title "Towards Global Competitiveness in the Maritime Transport Sector – Future Orientations for Port Investment".
The conference focuses on investment projects, the importance of the Suez Canal as a promising global economic zone, technological innovations in ports, environmental investment in ports and economic returns, the relation between sustainable investment and integration between the city and the port, and the development of human resources to achieve the 2030 sustainable vision for ports.
The meeting was attended by chairman of the Suez Canal Authority Mohab Mamish.
Minister of Transport Kamel al-Wazir, director of Transport and Tourism Sector at the Arab League Dina al-Zaher and head of Maritime Transport Sector Reda Ismail and Governor of Port Said Adel al-Ghadban attended alongside more than 43 speakers and experts in the fields of maritime transport, ports, transport and logistics from specialized universities, ports, Arab companies and international institutions from 15 countries: Egypt, Denmark, Spain, France, Italy, Norway, Costa Rica, Philippines, Slovenia, Belgium, Korea, Jordan, Germany, Malaysia, and Saudi Arabia.
Seventeen Arab and international universities representing 11 countries namely Egypt, Norway, Italy, Denmark, England, Australia, Slovenia, Malaysia, Greece, Japan, and Saudi Arabia also took part in the conference.
Edited translation from Al-Masry Al-Youm