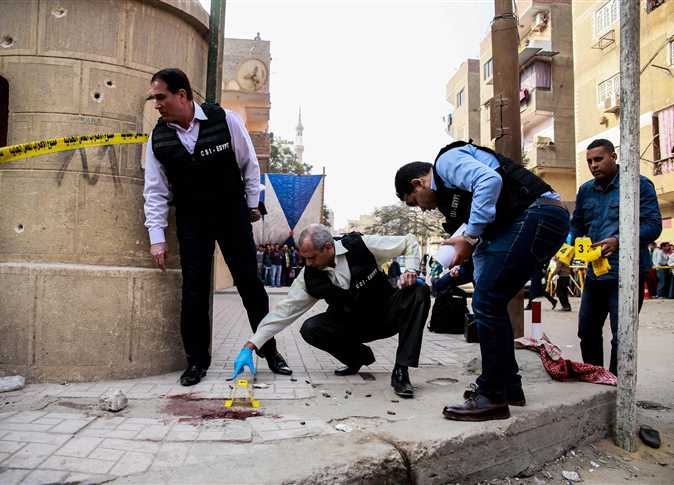 The spokesperson for the Coptic Orthodox Church, Priest Paul Halim, announced that a mass funeral will be held for the victims of Friday's terrorist attack on the Church of Mar Mina (Saint Menas) in Helwan, as well as the two Christians who were killed by terrorists in a home appliances store in Helwan in the same attack.
Halim said in a statement that the date and place of the funeral prayer will be determined later. He announced that a recent victim of Helwan church attack named Nermin Sadek, 35, died as a result of her wounds.
Nine people were killed and other 10 injured after two armed militants attacked the Church of Saint Menas, in the suburban Cairo District of Helwan, said the Health Ministry's official spokesperson Khalid Maghed on Friday.
Security forces had already imposed barriers in the area surrounding the church, as a measure for heightening security procedure during the Christmas and holiday period.
Yet, despite this, the militants targeted the church, opening fire against the security checkpoint surrounding the church.
One of the militants is believed to have been killed, while the second fled the scene.
As an emergency measure following the attack, police and armed forces increased security and closed all churches inside the Helwan suburb.