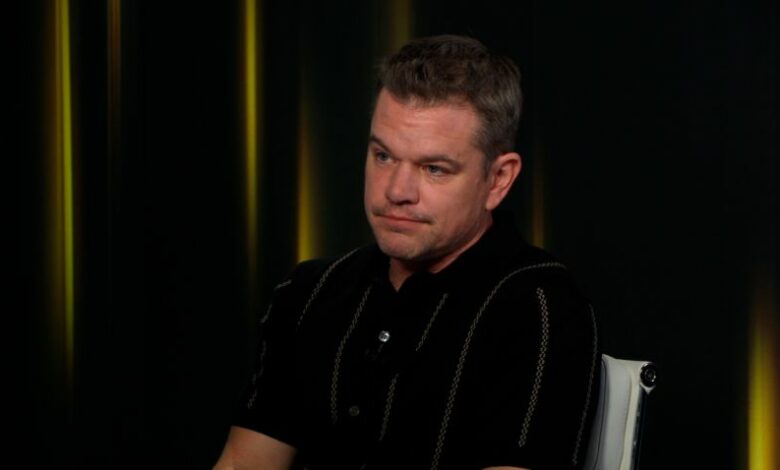 Appearing on Friday's episode of CNN's "Who's Talking to Chris Wallace," Damon spoke with the host about how in 2009, he was offered not just the lead role in James Cameron's "Avatar," but a percentage of the film's earnings.
"It's something awful like that," Damon joked when asked about his $250 million calculation, going on to say he's "sure it's the most money an actor ever turned down."
Damon said he was obligated to finish production on the "Bourne" series that he starred in between 2002 and 2016, and he didn't want to "leave them in the lurch" to go do "Avatar."
Cameron ended up casting Sam Worthington in the lead role, alongside Zoe Saldana, Sigourney Weaver, Joel David Moore and Michelle Rodriguez in the franchise's first installment.
"Avatar," of course, went on to become the highest grossing movie of all time, with a lifetime gross of nearly $3 billion since its 2009 release.
The long-awaited sequel, "Avatar: The Way of the Water" came out last year, and is the third highest-grossing film ever, with a lifetime gross of $2.3 billion. "Water" sits behind "Avatar" and "Avengers: Endgame," which has grossed nearly $2.8 billion since its release in 2019.
It's a decision that may haunt him, but all signs seem to indicate that Damon did just fine without venturing around Cameron's planet of Pandora.
For now, Damon stars in director Christopher Nolan's latest war-era epic "Oppenheimer," which premieres in theaters on Friday.
As for Damon's claim that his decision resulted in the most money an actor has declined ever, that's debatable.
Sean Connery was famously offered the role of the wizard Gandalf in Peter Jackson's sweeping "Lord of the Rings" trilogy of films, but reportedly turned the role down because he "didn't get it."
What's more, he was allegedly offered $30 million dollars for each movie, plus 15 percent of the box office take, which in retrospect would have netted the "Bond" actor a sum in the vicinity of $450 million dollars.