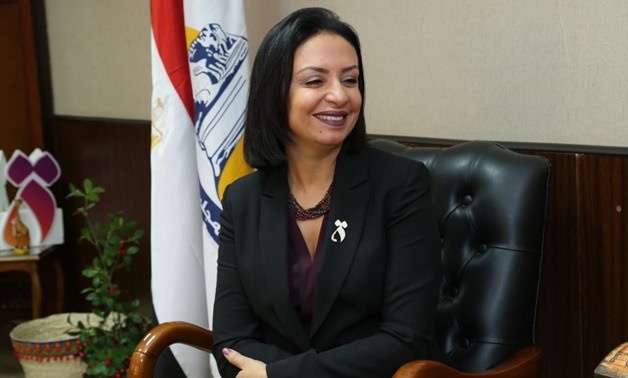 President of the National Council for Women (NCW) in Egypt, Maya Morsi, received at the council headquarters Ib Petersen, Assistant Secretary-General of the United Nations and Deputy Executive Director of the United Nations Population Fund (UNFPA), who is on his first official visit to Egypt since his appointment.
Petersen's visit to the council focused on discussing cooperation between the two sides and learning more on the efforts of Egypt and NCW in the field of women's empowerment and advancement.
Morsi pointed out that the National Committee for the Elimination of Female Genital Mutilation, co-chaired by NCW and the National Council for Childhood and Motherhood, is celebrating, within the next month, the "Bedour Month," which coincides with the National Day for the Elimination of FGM.
Egypt is celebrating this year the third generation of laws criminalizing female genital mutilation, as President Abdel Fattah al-Sisi, ratified Law No. 10 of 2021, amending some provisions of the Penal Code to tighten the penalty for FGM, which she described as a real victory for Egyptian women.
Morsi also drew attention to the campaign "Taa Marbouta is the Secret of Your Power" launched by the NCW in 2016. The term Taa Marbouta refers to the additional letter applied to word endings in Arabic, particularly adjectives, designating them as feminine.
She added that all the campaigns implemented by the council fall under the "Taa Marbouta" campaign, and also referred to the door-to-door campaigns that the council is implementing in all governorates to educate women in various fields.
Morsi continued, "The last of these campaigns is a door-knocking campaign that the council is implementing as part of the (Protect Her From Circumcision) initiative to educate women about the new law and the harmful effects of FGM on girls."
For his part, Ib Petersen praised the national projects and the government's prioritization to confront different issues weighing on the economy, including a rapid population growth.
Edited translation from Al-Masry Al-Youm