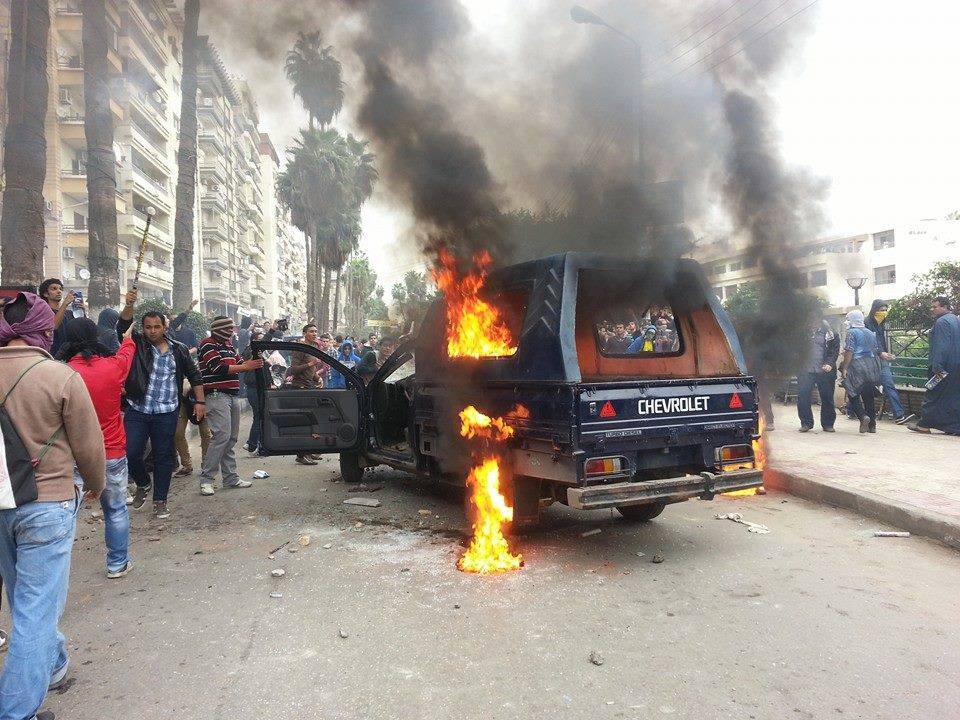 A group of the Muslim Brotherhood supporters set fire to the Roxy traffic station, causing the station to completely burn down.
Police, army and special forces then arrived on scene to secure it, while helicopters flew over it to to monitor the Brotherhood gatherings.
A resident of the area said that the a pro-MB march had arrived to area from the Matariya direction, blocked the road and forced people to evacuate the public buses. The residents gathered on the opposite side of the road, so the MB supporters threw Molotov cocktails at them, according to witness.
A police officer testified to seeing a masked person smashing the glass of the traffic station and another throwing Molotov cocktails inside the station, they then fled the scene for fear of being chased by local residents.
Hundreds of MB youth have also demonstrated in the vicinity of Ettehadeya Presidential Palace in Heliopolis on Wednesday afternoon, demanding an halt the constitution referendum, and end what they described as a "military coup."
Protesters also set fire to a police car in Roxy area while heading to the Ettehadeya Palace, used fireworks, and chanted, "Down with the rule of the army!"
Meanwhile, another group of MB supporters attempted to storm Tahrir Square, but security forces were blocking the entrances, leading to back-and-forth attacks between the two sides.
Edited translation from Al-Masry Al-Youm