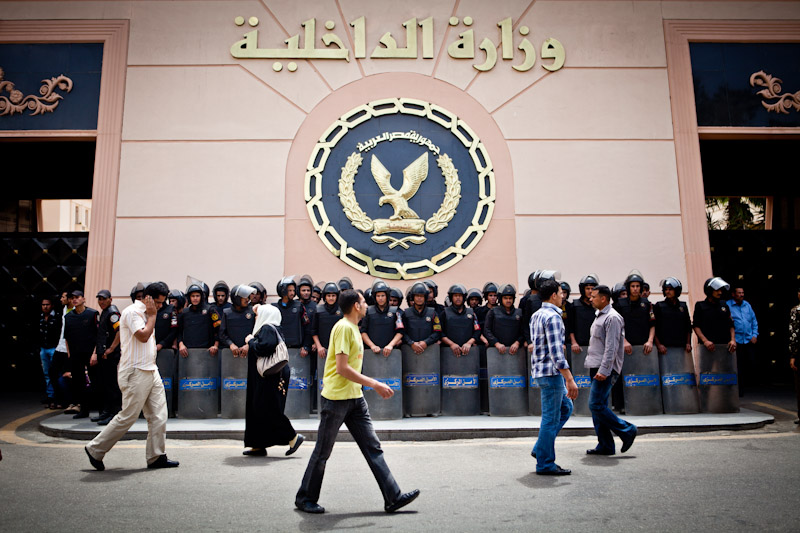 Many TV series this Ramadan depict the struggle between the media and the Interior Ministry, whereby the media tries to expose the excesses of the police, while the ministry accuses the media of working against the national interest.
This was clear in the series "Haq Mayet" where a host of a TV program accuses an officer of the Interior Ministry of arresting a lawyer and charging him with murder although he is innocent, while the real murderer is still out there killing more people.
The officer, in his turn, claims the media is exaggerating the issue to create hype and achieve high viewership rates.
At the request of the minister, an Interior Ministry official calls the program. "You should not doubt the efforts of the security services," he tells the host on the phone.
"'Why are you so nervous," she tells him. "If you cannot reassure the people, we will delve into things until we reassure them."
"Is the man in your custody the real murderer," she asks him. "You had arrested another man last month and said he was the murderer, but it turned out that he was not."
"I will not give answers that may affect the investigations," he tells her.
TV critic Magda Morris says the conflict depicted in the drama is a reflection of what is happening in reality. "Each party believes he has the right to investigate and announce the results," she says.
"The media has no legal right to investigate," she says. "And the Interior Ministry does not admit its limits and rejects anyone monitoring its work."
She says that fear of state institutions was broken after the January 25 revolution. "The media has considered itself the tongue and the eyes of the citizens after the revolution," she says. "I must say it also competes to attract more viewership or readership."
Edited translation from Al-Masry Al-Youm