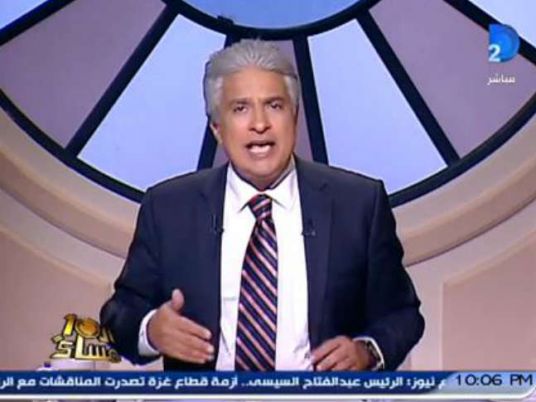 The Egyptian Medical Syndicate announced its follow-up to the recent controversy over the death of the veteran journalist and TV host Wael al-Ebrashy, and denounced and rejected the attack on Egypt's doctors as one of the means of discharging anger and sadness over his death.
A statement by the union added: "From this standpoint, the Egyptian Medical Syndicate confirms its rejection and condemnation of the statements of the widow of the late journalist issued through various media outlets."
"These statements that carried explicit accusations without any evidence against one of the doctors, and the claim that a medical mistake had occurred was the cause of the death of the deceased, without any legal basis or medical proof to prove the validity of her claim and despite the passage of more than a year since the incident of the alleged error."
"The Syndicate affirms its total condemnation of the insulting and slanderous words against Egyptian doctors, which were carried by the deceased's widow's statements to a media outlet, describing doctors as murderers," it added
The Medical Syndicate also appealed to the Attorney General to initiate an investigation into all the circumstances of the incident, and demand the widow of Ebrashy to submit medical reports and documents proving the validity of her claim.
The syndicate will also study taking legal measures regarding the incident.
It stressed that it affirms its full support for all doctors and medical teams performing their duty, and mourned the 660 doctors who lost their lives to the pandemic.
Ebrashy passed away on Sunday evening at the age of 58.
Ebrashy was the presenter of "al-tasea" (the Ninth) show on Channel One, and had subsequently stopped presenting the program over a year ago due to his fight with coronavirus. He contracted the virus at the end of December 2020, and was subjected to home isolation immediately, while following the treatment protocol until his health condition deteriorated in a few days.
He was then admitted to the Zayed Specialized Hospital for treatment after his lung suffered significant deterioration.