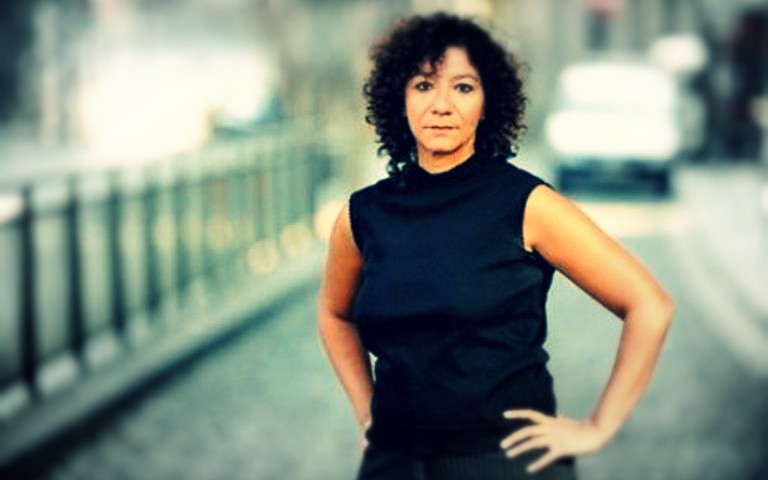 Out of 23 potential candidates competing in Egypt's upcoming presidential election only one of them is a woman.
Mona Al-Prince, a controversial professor of English literature at Suez Canal University, recently decided to run in the presidential elections, and currently stands as the sole potential female candidate, after generating support from citizens.
Born in Cairo in 1970, El-Prince went on to complete her PhD in English Literature in 2004, studying at Ain Shams University's Faculty of Arts.
After obtaining her PhD, she then worked as a professor at Cairo University, before recently securing her current position at Suez Canal Univeristy.
As the professor prepares for a presidential bid, it is not the first time she has been in the public eye.
In April 2017, she was investigated by Suez Canal University, after a video of her belly dancing went viral on social media.
She originally published the video on her Facebook page as a public post, but it was then shared widely, and sparked a wave of criticisms against her.
Students and others described her behavior in the video as "disgraceful," saying a university professor should be a role model for young people.
Maher Mosbah, the dean of Suez University, told Egypt Independent at the time, that El-Prince had been investigated, as her actions violated the Egyptian universities' code of conduct, which outlines the duties and obligations of university professors.
He explained that "Article 94 obliges any university professor in Egypt to abide to certain rules and morals and to avoid any behavior that may damage a university's reputation."
El-Prince subsequently appeared on a talk-show with renown host Wael el-Ebrashi, who discussed the incident on his show, airing on the privately-run channel Dream.
She defended her decision to post the video publically, saying it was a matter of personal freedom and no one has the right or the authority to interfere or comment on it.
On Ebrashi's show, El-Prince said she did not feel shy or ashamed from any videos of her dancing, or any photos of her swimming in a bikini. She said the video should not reflect the integrity of her job or of the university, as her personal freedoms and capacity as a university professor are entirely separate issues.
The dean, however, said this video does not fall under her personal freedoms, as it caused outrage among students and 'defamed' the professor's image.
Yet, in the face of hostility and wide-spread criticism from social media users which targeted her character, she defiantly posted a new video on Facebook of her dancing, with a caption which read: "I will never stop laughing, dancing, singing and writing."
She also wrote a number of Facebook posts affirming her indifference to the investigations and the public backlash.
El-Prince explained that she will take all necessary legal measures in dealing with the university administration concerning the videos.