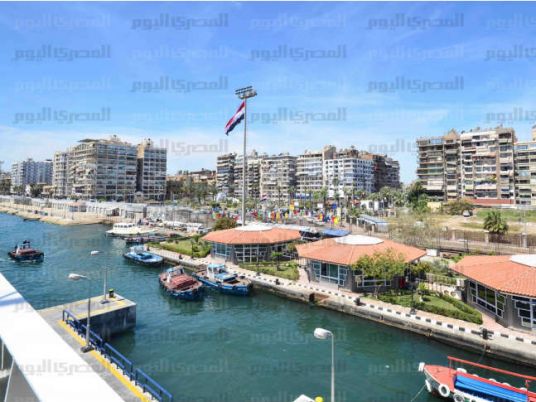 After 3,464 years, the Egyptian government will again revive King Senusret's project to reconnect the Nile to the Red Sea, or in this case the Suez Canal, as announced on Tuesday at the National Conference for River Transport.
The ministries of transport and irrigation will be undertaking the project in a plan to build a river port in the city of Belbeis to serve the industrial zone of the 10th of Ramadan City.
Fathi Goueily of the Irrigation Department said a tripartite committee is preparing a report to build river berths from the beginning of the Ismailia Canal at Shubra al-Kheima to its end in Ismailia.
"The report will be submitted to the government this month to implement it according to allocated funds," he said, adding that the project includes works to deepen the Ismailia Canal and prepare it to service navigation in accordance with the recommendations of the conference.
"It also includes two sluices in Ismailia and ports to link wheat storage areas with the imported shipments," he added.
Professor of archaeology Gamal Tolba explained that the project revives the Sesostris channel that was dug in 1850 BC during the reign of King Senusret III to connect the Red Sea to the Mediterranean through the Nile.
"But the channel was closed because it was used by invaders," he said, adding that it was later re-drilled by Ramses II in 1300 BC, closed again and re-drilled yet again by Alexander the Great in 335 BC, and completed by King Ptolemy II in 285 BC. "After Alexander the Great died, the channel was neglected and is now covered in sand."
"In 117 BC, the Roman Emperor digged the channel to last for 300 years before it was again covered in sand," he said. "Then Amr ibn al-Aas drilled it in 640 AD between Fustat and Suez to last for 150 years until Caliph Abu Jafar al-Mansour closed it."
Edited translation from Al-Masry Al-Youm