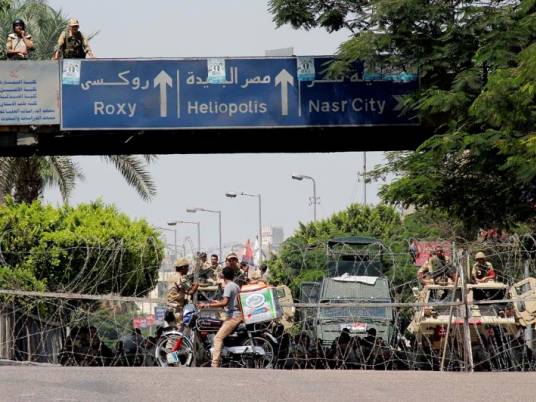 Two army soldiers have managed to flee their kidnappers, state-run MENA news agency reported, shortly after the armed forces accused supporters of ousted president Mohamed Morsy of capturing them in Cairo's eastern Ain Shams district Monday.
A statement by the army said a group of Morsy's backers, armed with firearms and bladed weapons, kidnapped the soldiers, named as Samir Abdallah and Azzam Hazem. They beat both soldiers after filming both chanting slogans praising Morsy and insulting the army, the statement claimed.
Violence has erupted between the army and Morsy's supporters since Defence Minister Abdel Fattah al-Sisi removed Morsy from office and appointed Supreme Constitutional Court head, Adly Mansour, as interim president following massive opposition protests demanding early elections.
At least 42 people were reported killed early Monday in clashes between the army and Morsy supporters outside the Republican Guards headquarters in Cairo. The army blamed a "terrorist group" for attempting to storm the facility, where Islamist protesters believe the ex-president is being detained.
Edited translation from Al-Masry Al-Youm