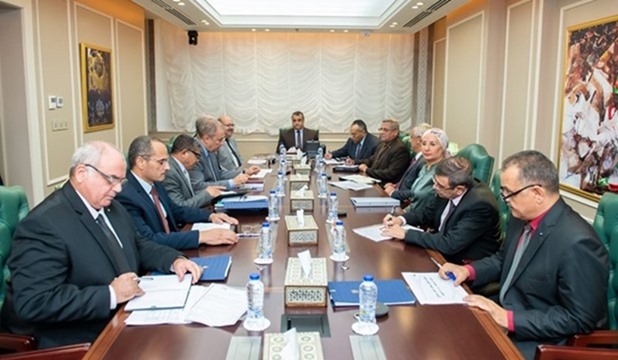 State Minister for Military Production Mohamed Salaheddin Mostafa met Friday 22/09/2023 with the board chairmen of the ministry's affiliated- companies at the ministry's premises in the New Administrative Capital (NAC).
The companies are Abu Zabel for Special Chemicals, Heliopolis Company for Chemical Industries, Helwan For Engineering Industries, Abu Zabel for Special Industries and Shubra for Engineering Industries.
The minister said the meeting is aiming to discuss the latest developments of joint projects being carried out by the ministry's companies; factories 18,27,81,99 and 300.
He added the tour comes within the framework of periodical follow-up of all the companies and units affiliated to the ministry.
Mostafa was posted on the latest developments regarding projects that are being carried out by the companies affiliated to the ministry.