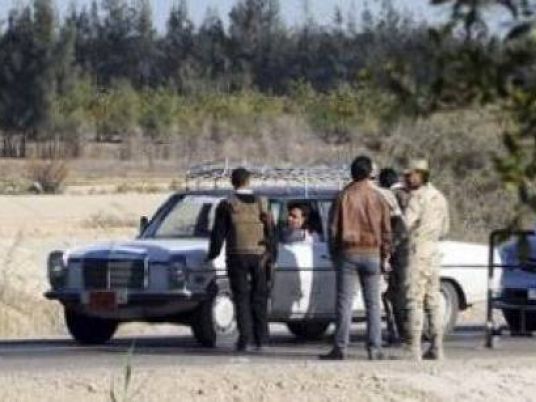 Egyptian military and security forces killed 51 terrorists during co-ordinated raids in north and central Sinai on Friday, destroying hideouts and vehicles used by insurgents, according to security sources.
Military units from the Second and Third Field Armies, supported by the air force and civilian police, launched raids in the vicinity of Arish, Sheikh Zuwaid and Rafah, as well as in mountain areas in central Sinai as part of Operation Martyr's Right Three, the sources told Al-Masry Al-Youm.
Forty-three insurgents were killed in raids in and around Arish, Sheikh Zuwaid and Rafah, while six others, including two commanders, were killed in the mountainous Halal region in central Sinai.
Two other extremists were killed and one injured while they were trying to target a security patrol south of Sheikh Zuwaid.
Twelve buildings and a farm used by terrorists as bases to carry out attacks were destroyed, said the sources, along with four trucks and five motorbikes. A huge fuel dump was also destoryed.
Meanwhile, a police conscript was wounded in the shoulder during the raids south of Sheikh Zuwaid. He was taken to hospital for treatment.
Troops were able to explode four roadside bombs that had been planted by extremists south of Sheikh Zuwaid and Rafah. No casualties or losses were reported. The sources said that the extremists were using fishing line detonate the roadside bombs from a distance, targeting troops passing along the road.
In related news, the military set up two checkpoints in the Goura area, south of Sheikh Zuwaid, aiming to prevent the movement of terrorists. The two checkpoints, according to the sources, are well-equipped with modern weaponry, as well as a watchtower and a mine field to defend against attack.
Edited translation from Al-Masry Al-Youm