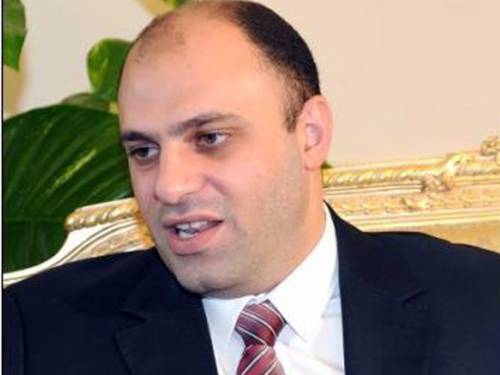 A state ministry staffer has claimed Investment Minister Yehia Hamed sacked him because he allowed opposition groups to hold conferences at the Leadership and Management Development Centre.
Yehia Abdel Hady, first undersecretary of the Investment Ministry and director of the conference centre, claimed the Muslim Brotherhood-affiliated minister fired him for political reasons.
"He [Hamed] is only harming himself," Abdel Hady said, adding that he was not surprised. "I heard the prime minister [Hesham Qandil] wasn't happy with what I'm doing."
Abdel Hady stressed that the Leadership and Management Development Centre, located in Agouza, was a state institution and therefore belongs to the state, not the president.
Referring to one of the leading members of Egypt's opposition, Abdel Hady stated: "Mohamed ElBaradei has the same right to use the centre as [President] Mohamed Morsy."
"The center has added LE6 million to the state treasury this year," he said. "Some of it was in hard currency."
"The narrow-minded decision proves intolerance to the opposition. Had the minister consulted the leaders of the Muslim Brotherhood, they would have talked him out of it."
The Leadership and Management Development Centre on Wednesday hosted a conference for the Tamarod campaign that calls for early presidential elections and the resignation of President Mohamed Morsy.
Edited translation from Al-Masry Al-Youm