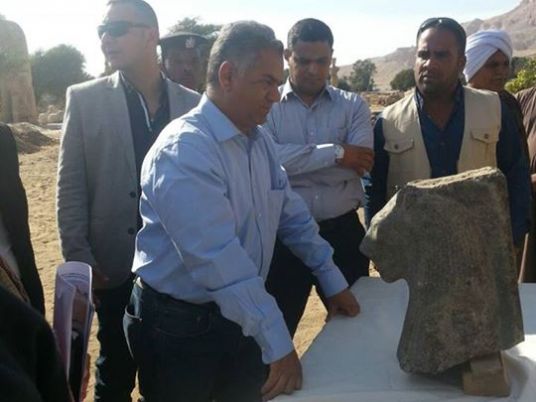 An excavation team from the Egypt Exploration Society, in collaboration with the Antiquities Ministry, discovered the tomb of King Khaba of the third dynasty at the Quweissna archaeological site.
Antiquities Minister Mamdouh al-Damaty highlighted the importance of the excavation, as it is the first time an ancient tomb has been discovered in Quweissna, the location being better known for archaeological tombs that date back to the Roman era.
"Discovering a tomb for this king is a new archaeological accomplishment as he is one of the kings we do not know a lot about. Much research and study will be necessary to reveal his age and unveil his history," Damaty added.
Discovering a tomb in the central Delta, according to Damaty, will allow researchers to understand the regional administration system of Egypt at that time.
Edited translation from MENA