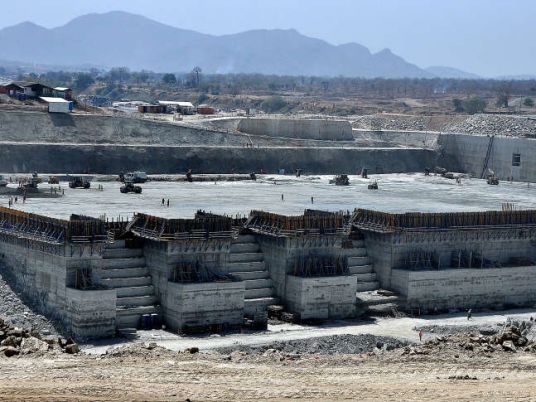 Minister of Irrigation and Water Resources Hossam Moghazy said the atmosphere to resolve the Renaissance Dam project is friendly and reassuring.
"I am hopeful that the dam will become a field of cooperation between the countries of the region, rather than a source of conflict," Moghazy said.
The minister added that there will be a meeting on 16 August in Khartoum to tackle the seven issues mentioned in the joint statement by Egypt and Ethiopia, in addition to the issues of dispute.
"Building the dam in Ethiopia faces hardships and obstacles, as many supporting countries stopped providing the required money, after Egyptians elected a new president and the political situation became stable," Moghazy said.
Moghazy also indicated that negotiations and finding joint interests between Egypt, Sudan and Ethiopia would guarantee that there are no conflicts between them. He added that there needs to be cooperation that depends on Ethiopia's ability in energy production, Egypt's human resources and Sudan's natural resources.
Egypt is trying to convince Ethiopia to take part in studies over the dam, whose construction started in 2010.
Experts fear the dam would affect Egypt's historic share of the Nile water, while Ethiopia says it needs the dam to fulfill needs in the fields of energy and development.
Edited translation from Al-Masry Al-Youm