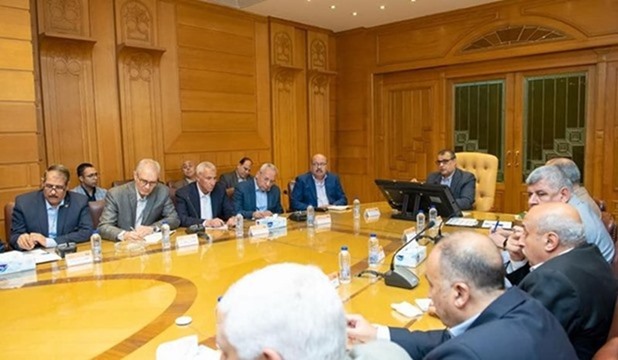 Minister of State for Military Production Mohamed Salah Eldin Mostafa stressed Sunday the importance of committing by the timeframe for implementing projects the ministry is contributing to in line with the best-in-class qualities, as well as luring new investments.
During a meeting held with the CEOs of the ministry's affiliated firms and units, including ministry staffers, to review projects carried out by the ministry and its affiliated sectors and put into effect all future plans in this regard, the minister stressed his ministry's keenness on continued ramping out all its affiliated factories and units to keep pace with state-of-the-art manufacturing technologies in the various fields.
He accentuated the importance of localizing the nuts and bolts of local industry production lines' components, in addition to upgrading cadres' skills, with a view to promoting work at the state military production sector.
The minister was posted on the latest developments regarding a number of under-construction projects, as he directed removing all obstacles hindering the flow of the industrialization process, with a view to expediting implementation of all ventures, according to the set timeline.
He also instructed the importance of offering full support to researchers to benefit from all their researches and technical vision on this score.
Meantime, Media adviser for the Minister of State for Military Production Mohamed Eid Bakr underlined the ministers' keenness on maximizing utilization of all the ministry's resources, as well as upgrading staffers' abilities to promote performance, increase production rates and incorporate the most advanced trends .