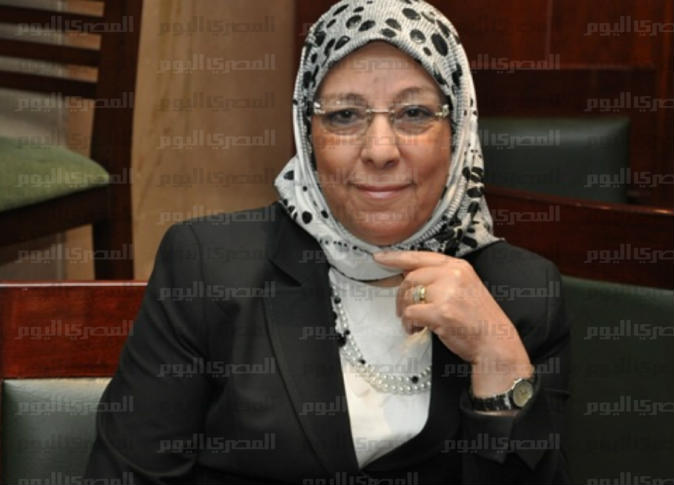 Over 15,000 workers have been dismissed from different Egyptian companies and factories since the January 25 revolution, but only a small number of them have filed lawsuits to claim their rights, said Manpower Minister Nahed al-Ashry, adding that some of them have been compensated after the court issued rulings in their favor.
The dismissed workforce represents a challenge for the ministry in light of their financial and legal demands, said the minister, adding that the government attempts to resolve the issue, forming a committee to improve the workers' financial and legal situation, including representatives of the Ministry of Manpower and trade unions. The committee began its work over eight months ago.
Labour leader and member of the Egyptian Federation of Independent Trade Unions Fatma Ramadan said that the committee has no authority, considering it "useless."
Ramadan also complained of arbitrary action against the workers, since the trade unions freedom law has not been issued yet.
"The committee was formed last year and has not achieved any results so far," Ramadan said.
The privatization of public sector companies and the displacement of a large number of workers, while others are forced into early retirement, has led to the collapse of large sectors of the national industry, Ramadan added. She cited the Tanta Flax company and Simo Company for the manufacture of papers as the most significant examples of this trend.
Even though the court ruling stipulates that those companies must be returned to the state, they have not been implemented, Ramadan said.
A labor leader at Tanta Flax company, Gamal Othman, said the company has been returned to the state but it has been in a turbulet situation ever since, as the new administration insists on ignoring the demands of dozens of dismissed workers, prompting them to stage protests outside the company.
A number of claims have been filed against Amgad Mohamed Ali, Commissioner General of the company, in protest against his decision not to return to full capacity and full employment, Othman said.
The President of the General Trade Union of Private Sector Workers Shaaban Khalifa called for preventing the dismissal of workers, unless there is an explicit court ruling. He also called for applying the minimum and maximum wage rates both for public and private sector workers.
Kamal al-Fayoumy, a workers' leader has recently been dismissed from Mahalla Textile Company over organizing labor protests. "The company's administration has decided to dismiss me arbitrarily, since I spoke about the corruption which caused as much as LE580 million of losses this year," Fayoumy told Al-Masry Al-Youm.
Petrotrade union leader Karim Reda said that the crisis began in 2010, after the dismissal of dozens of workers by the company's president, over lawsuits they had filed against the company and over political reasons.
Edited translation from Al-Masry Al-Youm