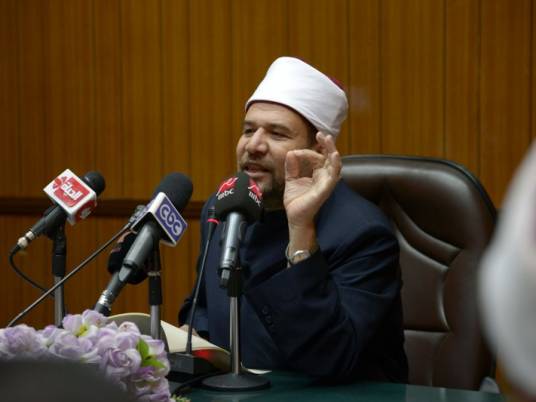 Religious Endowments Minister Mohamed Mokhtar Gomaa has ordered a probe into statements by one of his senior assistants regarding plans for the ministry's imams to visit Egypt's resort cities to promote tourism.
The minister ordered an investigation into statements by Mohamed Abdel Razeq, head of the ministry's religious affairs department, to Al-Masry Al-Youm, which seemed to tolerate imam's mingling with tourists dressed in swimming wear deemed inappropriate by Islam.
"We will lodge in the same hotels where foreigners are and there is no harm mingling with them and using pools provided that ministry workers use Islamic swimming suits," Abdel Razeq told Al-Masry Al-Youm on Wednesday. His announcement came as the ministry unveiled plans to organize trips for its imams to tourist destinations in Egypt to support the tourism industry.
Islamic dress code teachings are understood to prohibit women from unveiling anything other than the face and hands to unrelated men. It is also forbidden for men to look at scantly-dressed women other than their wives. Men must cover their bodies from the navel to the knees.
The endowments minister stressed Thursday that "such statements can never be representative of the ministry's opinion in that respect," adding that the ministry's official stance is only expressed on its website.
Gomaa assigned Abdel Razeq as the ministry's official spokesperson last April and directed media outlets seeking ministry-related information to approach him exclusively.
"Preserving values and ethics is a main goal of the ministry which can never embark on any action that does not have sound religious and legal grounds," the minister stated.
Edited translation from Al-Masry Al-Youm