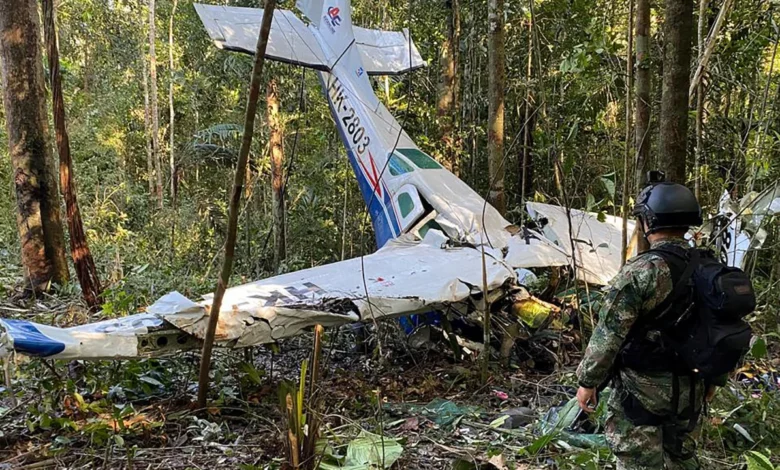 CNN
 —  Four young children found last month after surviving 40 days in the Amazon rainforest following an air crash have been released from hospital and are in good shape, according to Colombian authorities.
The four children, ages between 1 and 13, have been receiving treatment at Colombia's Military Hospitalin Bogota since they were found on June 9.
They were released from the medical facility on Friday and are now staying at a shelter home, according to Astrid Garces, director of Colombian Children Welfare Agency ICBF, at a press briefing Friday.
The children are staying at one of the 188 shelters the agency runs across Colombia.
"Considering everything they went through, they are actually well," Garces said.
"Their physical health is perfect, and in the hospital, they started receiving care from a team of psychologists and anthropologists," he added.
Lesly Jacobombaire Mucutuy, 13, Soleiny Jacobombaire Mucutuy, 9, Tien Ranoque Mucutuy, 4, and infant Cristin Ranoque Mucutuy were stranded in the Amazon jungle on May 1 following a deadly plane crash that killed their mother Magdalena Mucutuy Valencia alongside other passengers and the pilot on the aircraft.
Traces pointing to their survival sparked a massive military-led search involving more than hundred Colombian special forces troops and 70 indigenous scouts combing the area.
For weeks, the search turned up only tantalizing clues, including footprints, a dirty diaper and a bottle, until they were found last month, with Colombian President Gustavo Petro calling them "children of the jungle".
The children ate three kilograms (six pounds) of farina, a coarse cassava flour commonly used by indigenous tribes in the Amazon region, to stay alive, according to a Colombian military special forces official.
On Friday, the ICBF said it is expected to make a case in front of a family court to determine who will get legal custody over the four children, through a process known as "reinstatement of right."
Their grandparents previously made an appeal to the children to be returned to them.
Both the father of the two youngest children, Manuel Ranoque, and the maternal grandparents have requested legal custody over them, and a family court will have to rule over their fate.
The ICBF did not comment further on the legal matter saying it is a private matter.