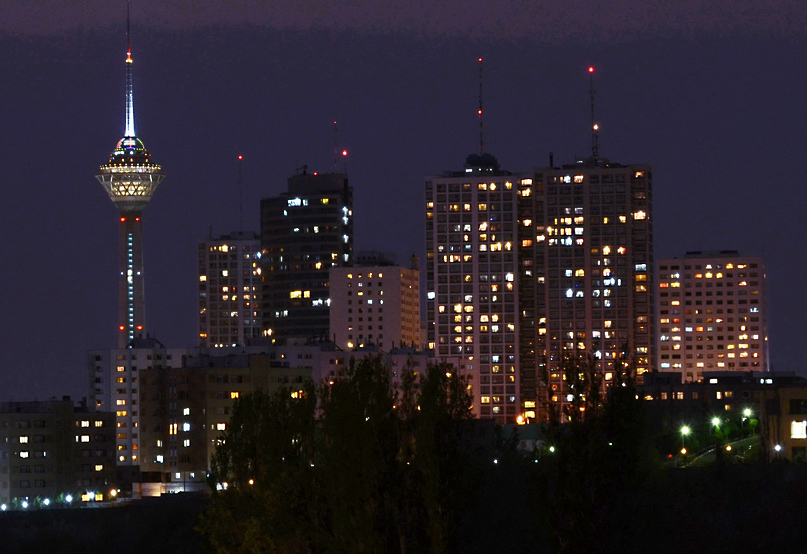 Washington (CNN) – Treasury Secretary Steven Mnuchin said Thursday that the financial messaging service that moves money around the global banking system will be cutting off Iran's Central Bank.
"I understand that SWIFT will be discontinuing service to the Central Bank of Iran and designated Iranian financial institutions," Mnuchin said in a tweet. "SWIFT is making the right decision to protect the integrity of the international financial system."
The decision by SWIFT means Iran's Central Bank will be cut off from the international banking system and will cause significant economic pain, observers say. The move comes as the US tries to squeeze Iran with a slew of sanctions and economic measures that administration officials say are meant to make the regime change its behavior.
On Wednesday, Secretary of State Mike Pompeo told BBC Persian that Iran's "leadership has to make a decision that they want their people to eat. They have to make a decision that they want to use their wealth to import medicine, and not use their wealth to fund" destabilizing activities in the region."
The Trump administration on Monday reimposed all sanctions against Iran that had been lifted as part of the 2015 nuclear agreement. Treasury officials said at the time that the US had advised Swift to stop providing services to certain Iranian entities. And they made clear they were willing to force the matter.
Speaking to reporters last week, Mnuchin said Swift could face penalties if it failed to cut off designated institutions. "Swift could be subject to sanctions," Mnuchin said. "Swift is no different than any other entity."
Mark Dubowitz, the chief executive of the Foundation for Defense of Democracies, said the decision by the Belgian cooperative, would reduce Iran's room to maneuver around sanctions, but that it wasn't meant to hurt the country's people.
"The removal of Iran's central bank from Swift along with other Iranian banks implicated in terrorism, nuclear and missile proliferation, as well human rights abuses will cut the regime's access to the global financial system," said Dubowitz. "This will reduce their options to barter trade or sanctions busting. Treasury however has left open humanitarian channels that the regime should use to deliver food, medicine and other goods to the Iranian people."
'Regrettable'
A spokesman for Swift declined to comment on individual institutions and provided CNN with a statement issued earlier this week, following the re-imposition of sanctions on Monday.
"In keeping with our mission of supporting the resilience and integrity of the global financial system as a global and neutral service provider, SWIFT is suspending certain Iranian banks' access to the messaging system," the statement said. "This step, while regrettable, has been taken in the interest of the stability and integrity of the wider global financial system. Our mission remains to be a global neutral messaging provider."
SWIFT had disconnected Iran's Central Bank in the past, when the Obama administration was pressuring Iran to engage in diplomatic talks that led to the 2015 nuclear pact. But Iran observers said that the Trump administration wasn't likely to replicate the success of those sanctions.
They point to the fact Iran has withstood economic pressure before and this time, they say, the US doesn't have the full support of Europe and other countries.
"This will create massive problems for Iran, but I don't think it will paralyze them," said Trita Parsi, president of the National Iranian American Council. "I don't think theend effect will be anywhere near the pressure Trump is talking about."
Referring to the Obama administration's campaign to pressure Tehran, Parsi said that "even back then, when the US had those pressures with international buy-in, that pressure wasn't enough on its own to get a break through in negotiations." He said he believes a US willingness to be flexible with Iran is what eventually led to negotiations.
"That's not to say the Iranians won't be hurting," Parsi said. "They'll be hurting, but I don't see the Iranians capitulating to this."