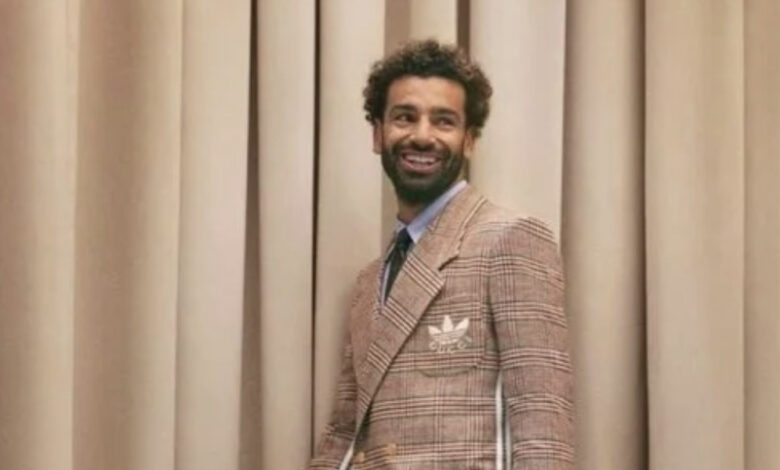 Egyptian and Liverpool football star Mohamed Salah grabbed the attention of social media users after he appeared in a suit made by Gucci and adidas in an elegant photo session for a magazine.
The elegant suit bore the logos of the two international brands, Gucci and Adidas.
The look was very attractive and classic, as he wore a striped suit that was widespread and prevalent, in Egypt and other countries around the world in different shapes and designs, years ago.
Salah appeared in a brown suit with striped trousers, a milky shirt and a black tie.
The design of the suit bore some long white lines on the side of the sleeves. He also appeared carrying the famous Gucci handbag in his hand.
The whole look is priced at over LE190,000.
According to the Gucci website, the price of the jacket is LE63,397, the tie LE11,411, the bag LE63,144 and the trousers LE54,456.
Many fans interacted on social media with the bold and classic look, with some admiring Salah for advertising for major international brands.
Others are saying that the look was not elegant enough and did not fit the current era.
Salah recently won the best player award in the friendly match between Egypt and Belgium, that ended 2-1 for Egypt.
Earlier, Salah was voted by fans the best player in the world, in an Awards Ceremony presented by "Tik Tok" at the Globe Soccer Awards ceremony.