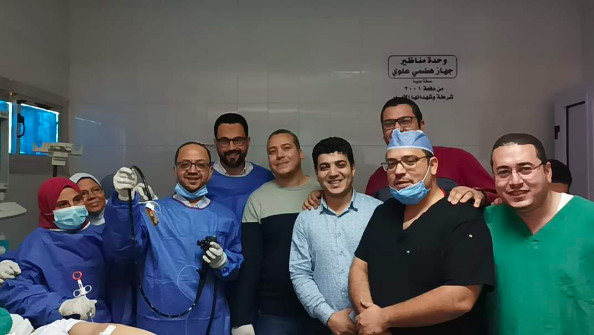 A medical team at Shebin al-Koum Teaching Hospital in the Monufiya Governorate, Egypt, successfully removed a mobile phone from the stomach of a prisoner after he swallowed it four months ago.
The hospital doctors removed the mobile phone wrapped in a plastic bag from the bowels of the young prisoner.
The head of the Endoscopy Department at Shebin al-Koum Teaching Hospital in thanked the team of anesthesiologists and ENT doctors in the hospital who were called to be present during the extraction of the mobile. 
Officers from the Shebin al-Koum prison transferred the 20-year-old prisoner who swallowed the phone to hospital, to take medical action.
Necessary examinations and analysis were conducted before and after the operation to make sure the prisoner was now om a safe condition.