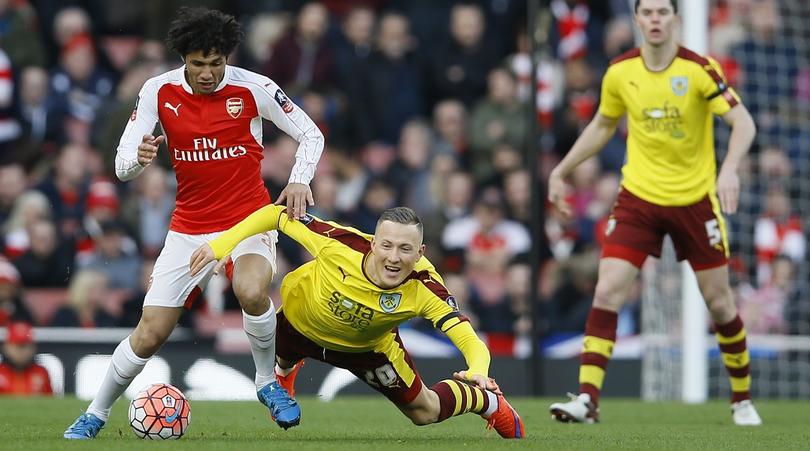 Egypt and Arsenal player Mohamed Elneny assisted in a goal that saved his team in the quarter-finals of the Europa League against CSKA Moscow.
CSKA Moscow scored two goals before Elneny distributed a magical pass to Danny Welbeck, turning the result to 2-1. Arsenal beat CSKA in first leg 4-1.
Egyptian midfielder Elneny, 25, signed a contract extension until 2022 with Arsenal, the club announced in March.