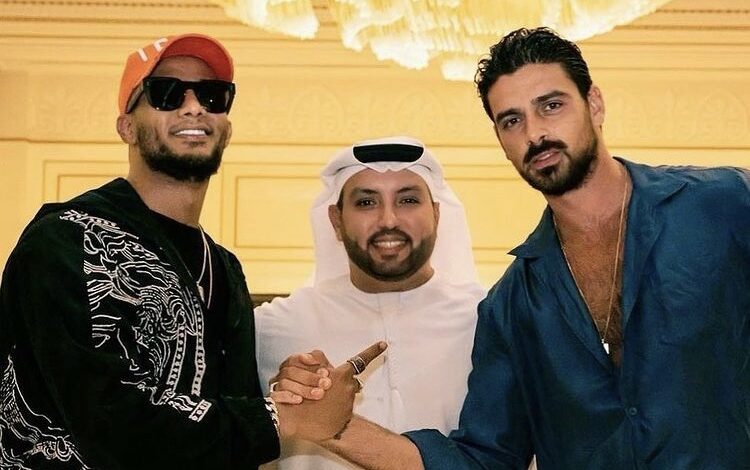 Egyptian actor and singer Mohamed Ramadan has yet again stirred more controversy, as he announced his latest artistic collaboration with Italian model, actor and singer Michele Morrone.
Ramadan posted on Instagram a picture of himself and Morrone on Instagram with the caption: "Wait soon for a new music video with Michele Morrone."
Morrone is the hero of the famous Netflix movie "365 Days," which includes scenes that have been classified as "pornographic."
Morrone commented on Ramadan's post writing, "Habibi, my brother."
Most comments congratulated and welcomed the collaboration, however, a large number rejected it, citing the content of Morrone's movie.
Ramadan's latest work was the song "Thabet," which he recently released on his official YouTube channel.
During the holy month of Ramadan in 2021, he starred in the drama series "Moussa" alongside actress Sumaya al-Khashab.
The Egyptian superstar has a knack for stirring controversy through his social media photos and career decisions, the latest of which include posing with an Israeli artist in a photo and taking a picture in the cockpit of a plane.