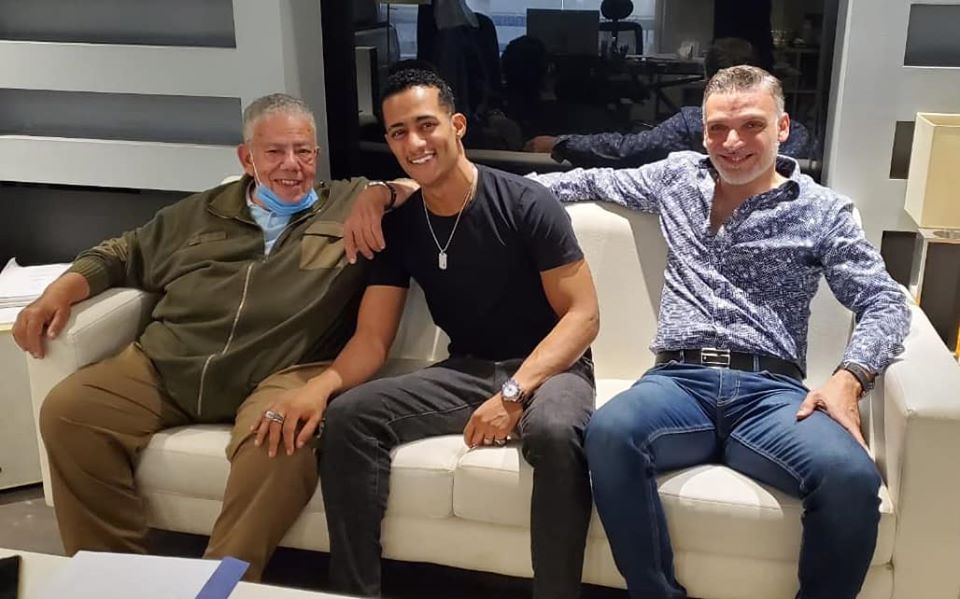 Egyptian actor and rapper Mohamed Ramadan on Tuesday said that Synergy Productions has contracted screenwriter Bashir al-Deek to write a series about renowned Egyptian actor Ahmed Zaki.
Ramadan said earlier this week that he will play the lead role in the series, which is expected to air during the 2021 Ramadan drama season.
"Thank God, today the great screenwriter Bashir al-Deek was contracted to write the series Ahmed Zaki," Ramadan wrote in a Facebook post.
He continued, "He was one of the closest friends of the late star [Ahmed Zaki]. Their films together include: al-Nemr al-Aswad (The Black Tiger), Maweed Ala al-Ashaa (A Dinner Date), Taaer Ala al-Tareeq (Bird on the Road), and Ded al-Hokuma (Against the Government)."
Deek is an important figure in Egyptian cinema, and holds a Bachelor's degree in commerce from Cairo University. Prior to starting his career as a screenwriter, he wrote several short stories, which were published in different Arab and Egyptian magazines.
His debut as a screenwriter came in the film "Maa Sabaq al-Esrar" (Premeditated), directed by Ashraf Fahmy. The film starred Mahmoud Yassin, Nour al-Shereef and Mervat Amin, and debuted in February 1978.
Since 1984, Deek has written screenplays for several television series. He has also written for animated works, including the screenplay for al-Faris wa al-Amira (The Knight and The Princess), which he also directed following the death of the original director Mohamed Hassib.
Edited translation from Al-Masry Al-Youm