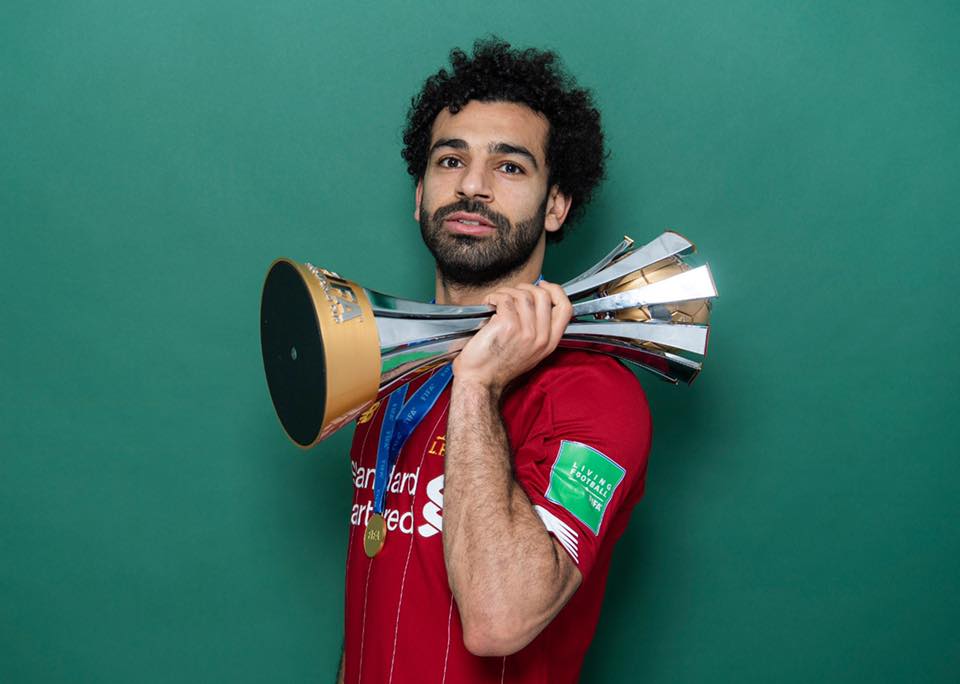 Egypt's iconic footballer Mohamed Salah donated thousands of tons of food and fresh meat to residents of his hometown Nagrig, Bassioun, Gharbiya Governorate, to help families affected by the spread of coronavirus.
Salah's father, Salah Ghaly, told Al-Masry Al-Youm that his son wishes the village health and safety, and urges residents to avoid large gatherings and to stay committed to following health guidance regarding coronavirus.

He added that the village has been sanitized and that masks were distributed to residents.
Two calves will be slaughtered and the meat distributed to the people of the village and neighboring villages, Ghaly said.
According to Ghaly, Salah's charitable foundation continues to provide financial assistance on a regular basis to a large number of families in the village.
Born in Bassioun, Salah has previously donated to charitable projects in his hometown. In December 2018, Salah donated LE900,000 to the Bassioun General Hospital, and alongside his father, Salah also donated five acres of land to establish a sewage treatment plant in his home village, giving residents there a stable source of fresh, clean water.
In August, Salah donated three million US dollars to Egypt's National Cancer Institute (NCI) to help restore its facilities after a terrorist attack took place near the building on Sunday, August 4 at midnight.
The United Nations announced in February 2020 their selection of Salah to become the first ambassador for Instant Network Schools, a program that connects refugee and host-country students with opportunities for high-quality online education, according to a UNHCR statement.
Salah was selected as the first ambassador of the program because of his contribution to a number of humanitarian and charitable projects.
Edited translation from Al-Masry Al-Youm