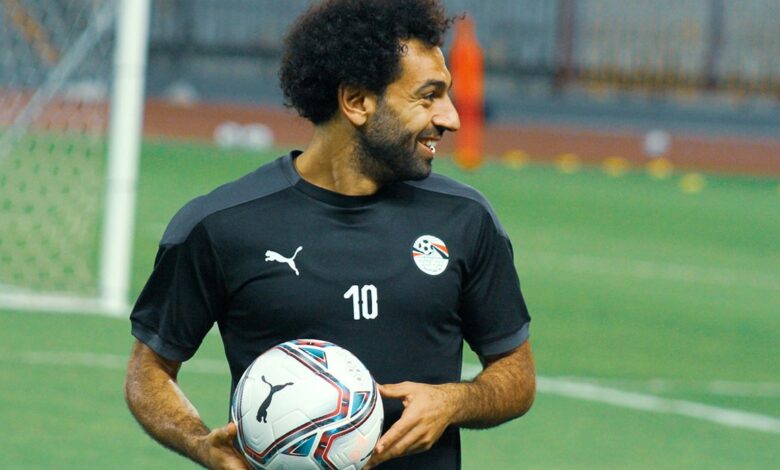 Egyptian president Abdel Fattah al-Sisi on Sunday praised Egyptian international and Liverpool FC striker Mohamed Salah, as "always with Egypt."
His remarks came during "Differently-Abled" celebration dedicated to children with special needs at Al Manara International Conference Center in New Cairo.
The ceremony coincides with the International Day of Disabled Persons which the UN has been celebrating since 1992 to ensure their rights and raise public awareness on the importance of merging people with disabilities into political, economic and cultural life.
Aly, a student with special needs, expressed to the President his desire to meet Salah, who he considers better than the Cristiano Ronaldo and Lionel Messi.
"He is a champion and always with Egypt, note this Aly, truly (he is)," Sisi said in response.
In his latest interview with media host Amr Adib on MBC Masr channel on Saturday, Salah said that he is planning for a business in Egypt.
"I have something soon in Egypt. It is a gym project with healthy food, and I chose the project because it represents me," he explained.
When Adib asked him about the reason for choosing Egypt to start this project, he said: "I want to start with it in Egypt. People need someone to put them on the right path. We have talents who need an opportunity or someone to help them."
Salah makes frequent donations to Egypt. Born in Bassioun, Salah has previously donated to charitable projects in his hometown.
In January, Salah donated an oxygen tank to the Basyoun Central Hospital after oxygen shortages were reported in government hospitals, allegedly leading to some deaths.
Salah back in April 2020 donated thousands of tons of food to residents of his hometown Nagrig, Bassioun, Gharbiya Governorate, to help families affected by the spread of coronavirus.
He donated LE50 million to the National Cancer Institute after it was struck by a car bomb in 2019.
In December 2018, Salah donated LE900,000 to the Bassioun General Hospital, and alongside his father, Salah also donated five acres of land to establish a sewage treatment plant in his home village, giving residents there a stable source of fresh, clean water.